22R1.0 Functionality Guide
The Functionality Guide is intended for Sales Operations, Business Administrators, System Integrators, and others responsible for making decisions about what features are needed for end users to be successful and deciding which features work together with existing customer configurations.
Accounts
Authentication
Approved Notes
Call Sampling
CLM
Engage
Users can view the sent message details, including the tracked activities of the sent message, for an account on the account timeline. Select View More to display the Sent_Message_vod record detail.
Sent messages in the account timeline can also be viewed on the Browser (Classic) and Browser (Lightning) platforms.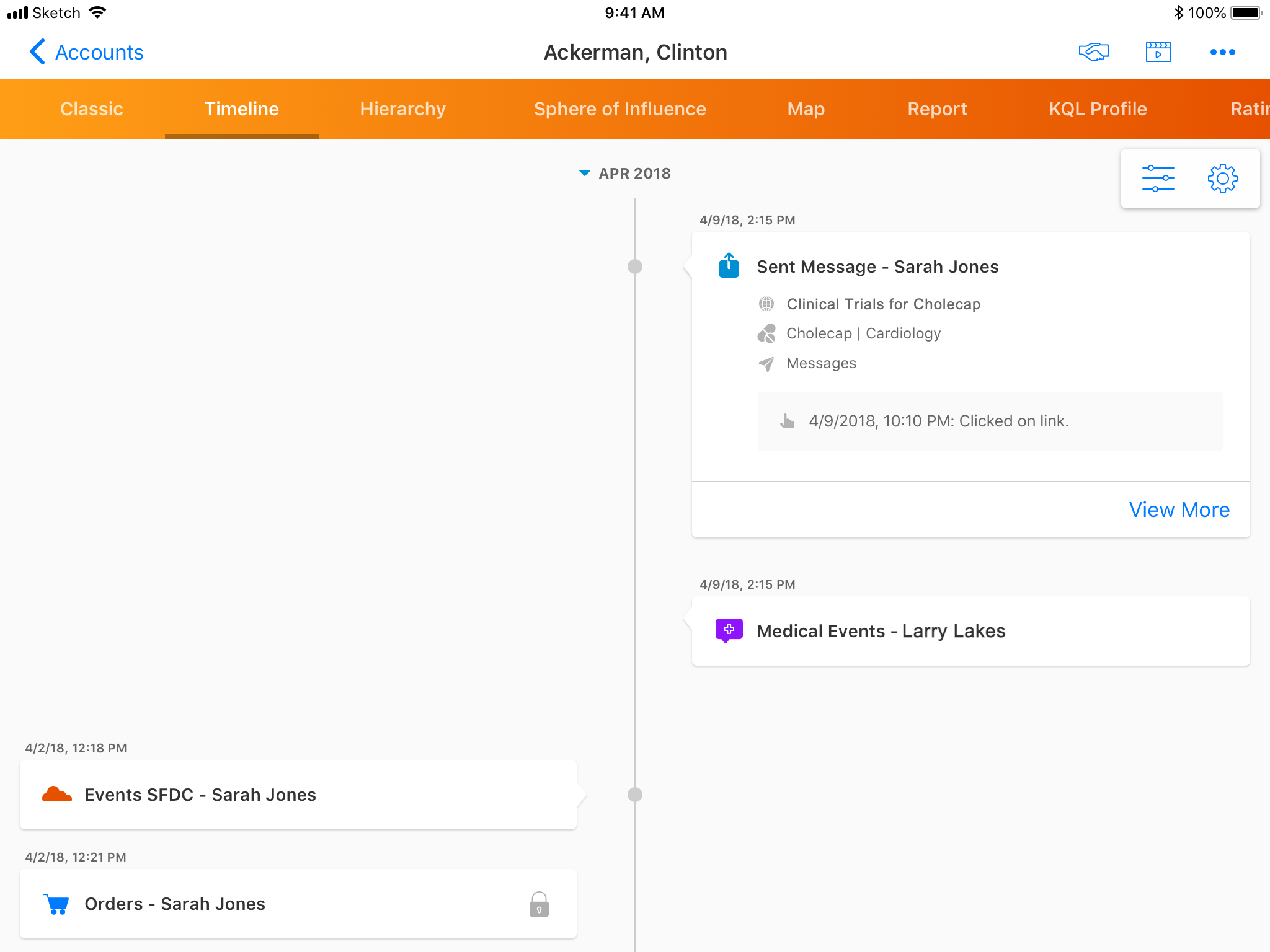 Each time a website is accessed from its shortened URL, a Message_Activity_vod record is created with the following fields populated:
Some social messaging apps generate link previews when users send links. The preview is generated by accessing the link, which creates a Message_Activity_vod record. Veeva CRM cannot prevent link previews from being generated.
| Field | Value |
| --- | --- |
| Record Type | Message_Activity_vod |
| Activity | Clicked |
| Activity Datetime | The datetime at which the activity occurred |
| IP Address | The IP address of the server/device which accessed the URL |
| User Agent | The User Agent details returned from the IP address |
| Client Name | The name of the client software |
| Client OS | The name of the OS family running the client software |
| Client Type | The type of software used to access the URL |
| Client Device | The type of device used to access the URL |
Engage Meeting
Events Management
Platforms
Surveys