Viewing Attendee Count and Details in My Schedule
Browser (Classic, Lightning)
iPad
iPhone
Windows Tablet
To prepare for their upcoming calls, users can view call attendee count and attendee details from My Schedule. For calls with at least one attendee, the attendee count displays in My Schedule's Agenda View, Week View, Month View, and Map View. iPad users can view more detailed information about these attendees' accounts and the scheduled call from the week and agenda views by selecting the attendee count icon.
For example, Sarah Jones visits Newton Memorial Hospital to meet with several doctors at various times throughout the day. Between meetings, she refers to her planned calls in My Schedule to prepare for upcoming meetings. Her next meeting is with Dr. Ackerman. From My Schedule, Sarah sees there are two additional attendees. She prepares three Cholecap brochures to bring for each attendee.
Configuring Attendee Count and Details in My Schedule
Ensure initial configuration is complete before enabling this functionality.
To use this feature, select the Enable_Group_Call_Attendee_Display_vod Veeva Setting check box.
Viewing Attendee Count in My Schedule
The attendee count icon displays for group calls with attendees, or for individual calls with the --paa section signal.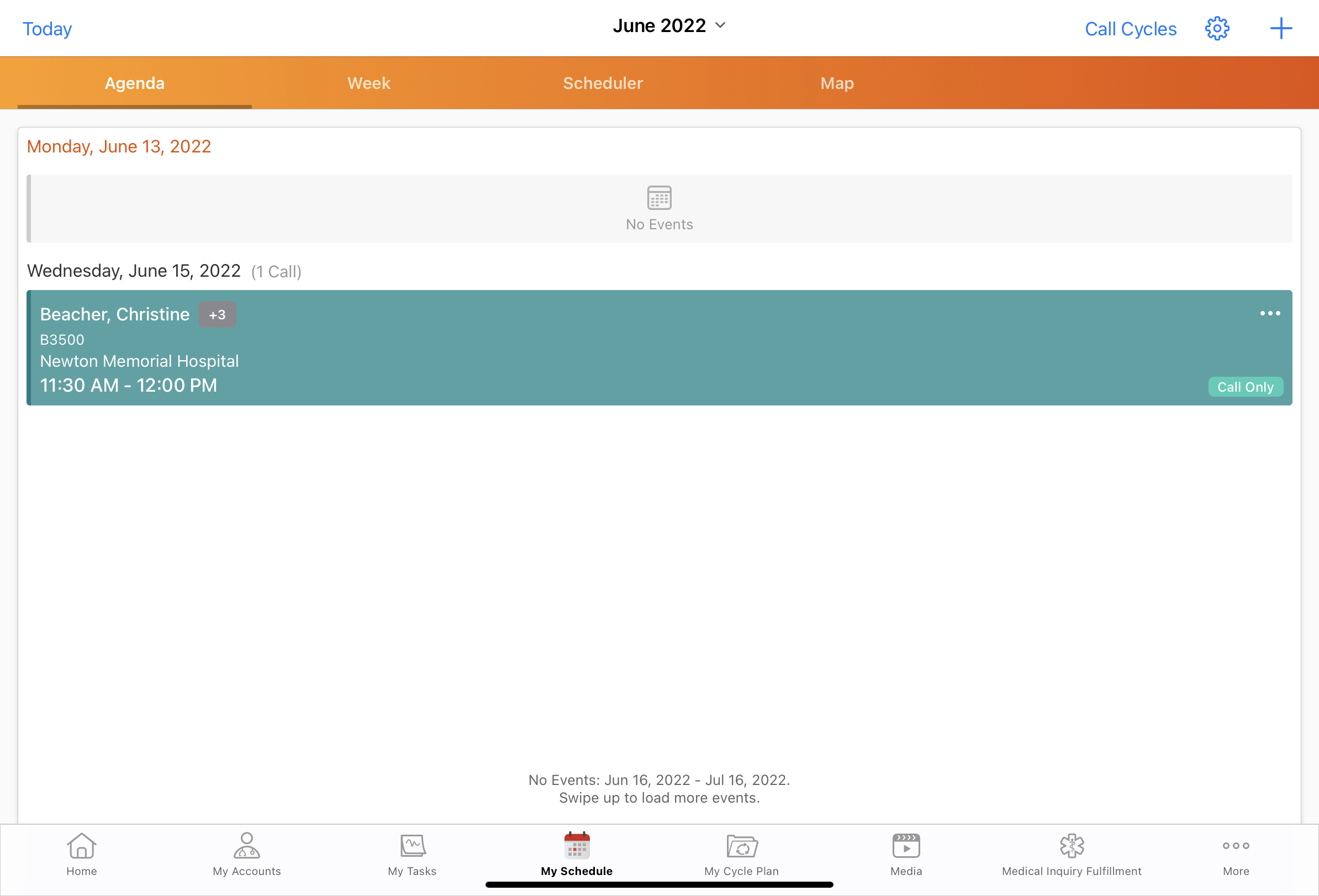 Viewing Attendee Details in My Schedule
To view attendee details from calls in My Schedule from the iPad platform:
Navigate to Agenda View, Week View, or Map View.
Select the attendee count icon from a scheduled call. A list of attendees displays sorted in ascending order by call.

There must be at least one attendee on the call report for the attendee count to display.

Select a specific attendee from this list to access the following options:

View Account – Displays the account profile page of the selected attendee. If the Timeline View is the default account landing page, the Timeline view for the account displays.
View Call – Opens the attendee's call report. For Unique Activities on Group Calls, the attendee's child call displays.

The View Account and View Call options are only available for attendees who are accounts or child accounts, not for users or contacts. User attendees display in gray and are not selectable from the My Schedule attendees menu.
In Week View, users must select the time next to the account name to access the View Account and View Call options. User attendees' times are not selectable.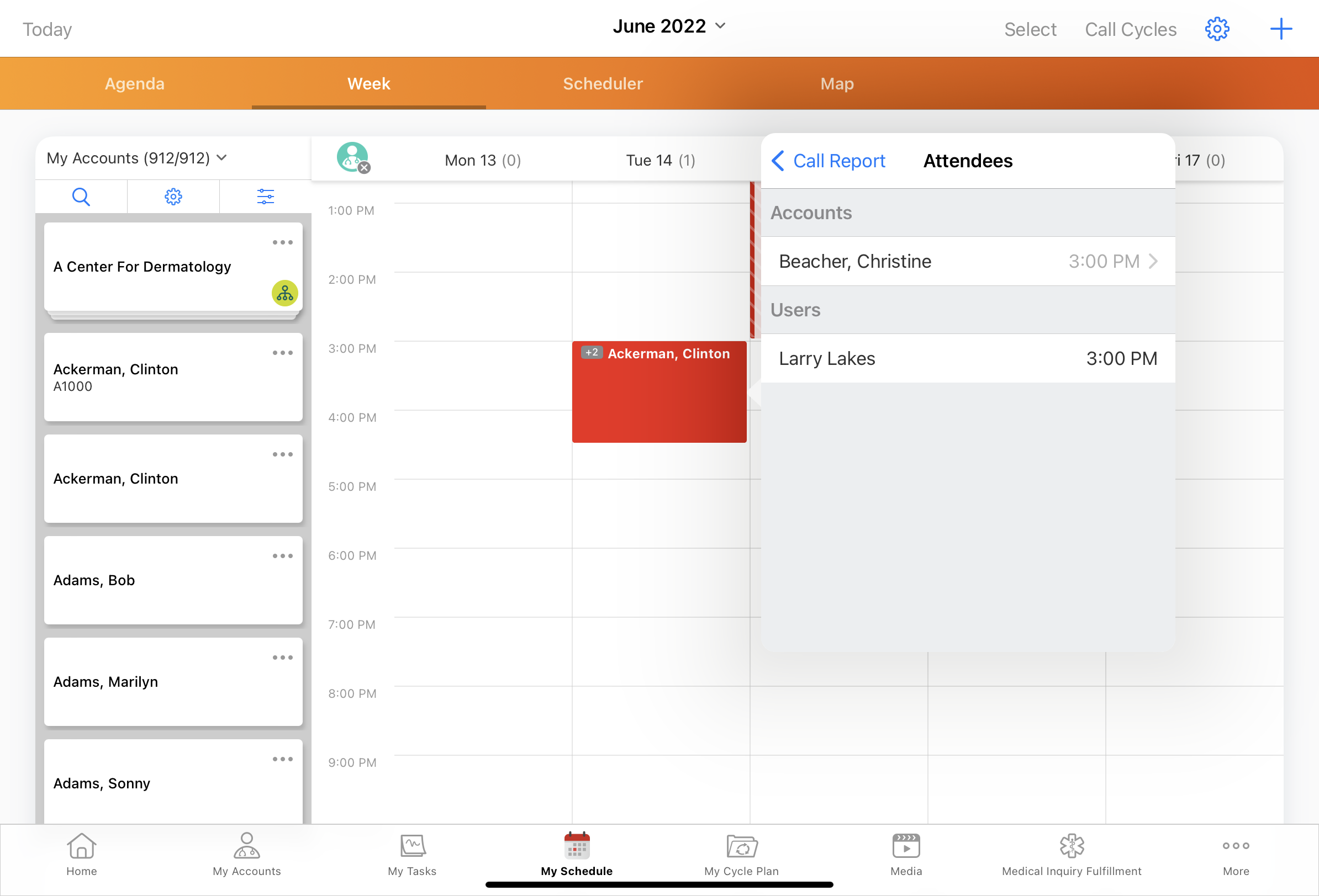 To display the scheduled call:
From an account profile page, select the date on the top navigation bar
From a child or group all, select Cancel
From the Timeline View, select Done
User Attendees
Users who are call attendees can view their appointments in My Schedule. For information on viewing calls as a user attendee, see User Attendees in My Schedule. For information on enabling user attendees on the call report, see Attendee Section Signals.
Related Topics