Managing Calls and Calendar Entries in Week View
Browser (Classic, Lightning)
iPad
Windows Tablet
To enable users to efficiently manage calendar entries, calls, and other appointments a week or two weeks at a time, My Schedule's Week View displays scheduled calls and entries in a weekly format. From Week View, users can view account information, open Call2_vod, Event, and Time_Off_Territory_vod records, and manage existing appointments.
For example, Sarah Jones opens My Schedule's Week View to prepare for her upcoming work week and fill any gaps in her schedule. There is a company meeting Monday, several calls throughout Sarah's territories during the week, and a holiday on Friday. From Week View, she easily spots a free half-hour while she is at Newton Memorial Hospital. For optimal use of her working hours, Sarah uses the account panel to search for and select an additional account to visit during her free half-hour at the hospital.
Ensure initial configuration is complete to use this functionality.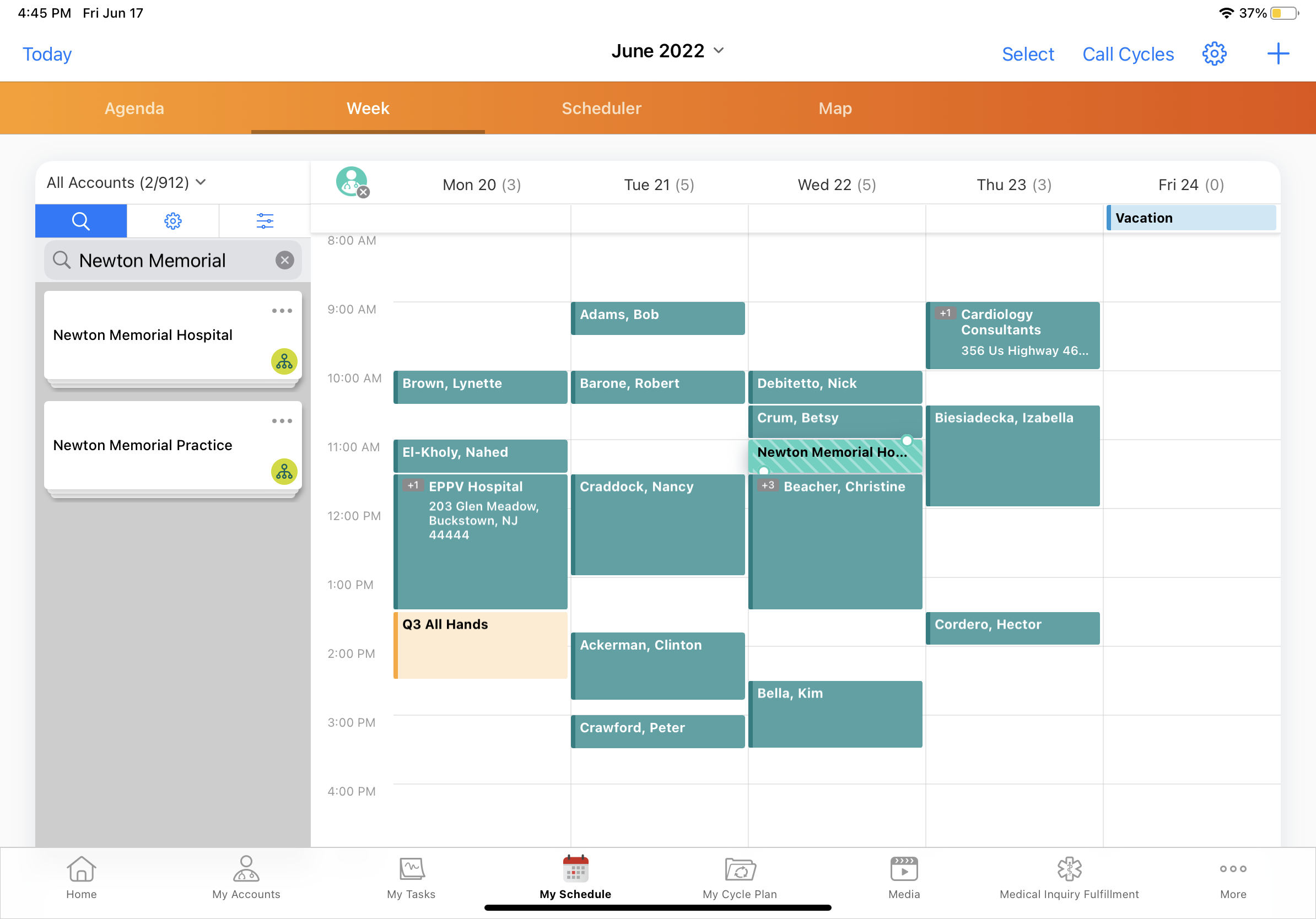 Viewing Calls and Calendar Entries in Week View
My Schedule Week View is formatted like any common calendar program, for example Outlook or Google Calendar. Entries display in time slots for each day, sized to represent their duration. If a call or entry is less than 30 minutes long, the time slot is the size of a 30 minute entry to maintain visibility of its caption. If calls or entries share a time slot, they are staggered in the same time slot.
Select a call or calendar entry to open a popover displaying both high-level details and context-sensitive actions.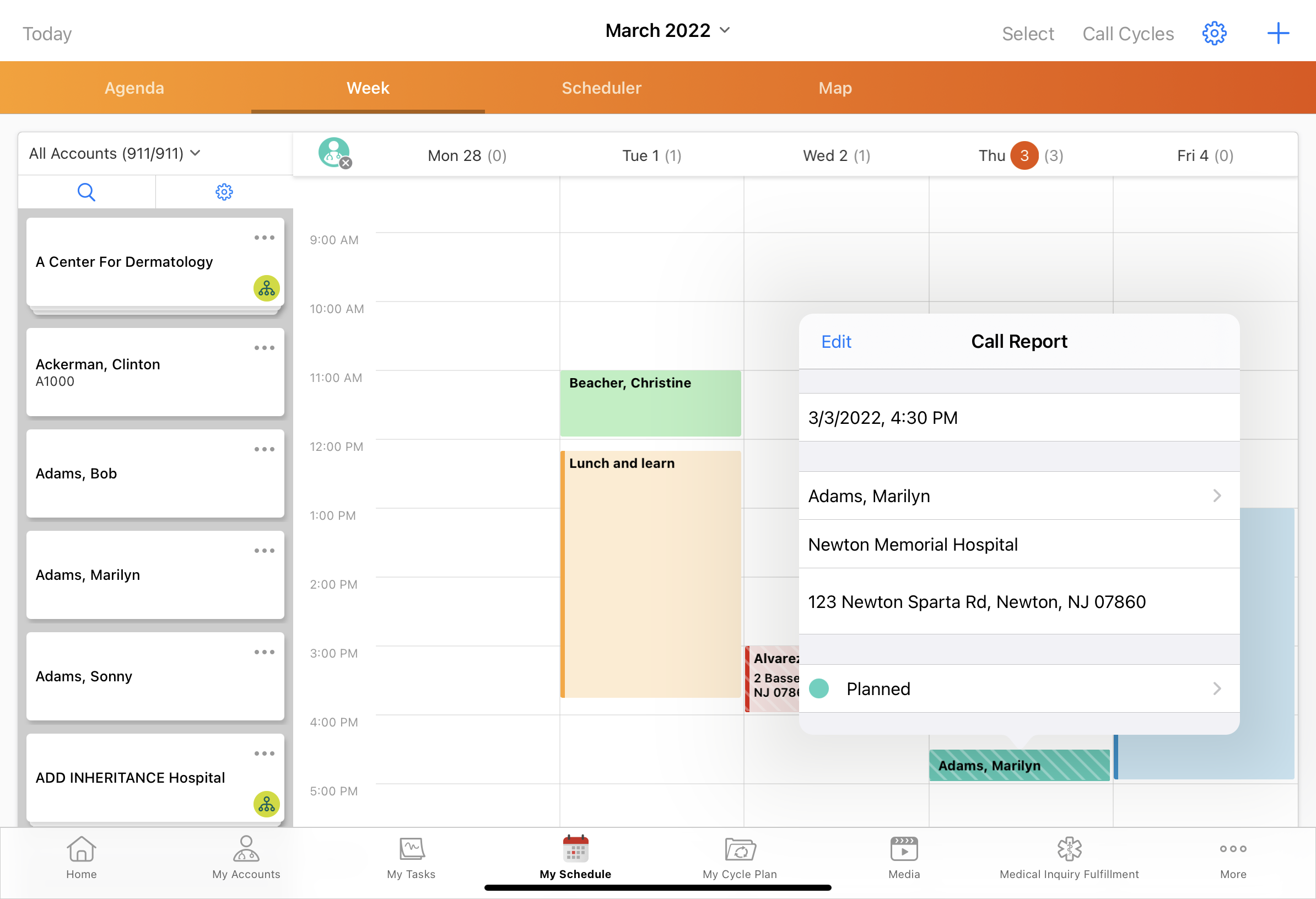 Editing Calls and Calendar Entries in Week View
To move a call or calendar entry to a different date, select and hold the entry. Then, drag the entry to the desired date. Alternatively, select an entry to open the corresponding record for editing.
Browser (Classic) and Windows Tablet
To edit duration for calls and calendar entries, select the expansion handle in the bottom center of the entry. Drag the handle to lengthen or shorten the entry. Users cannot shorten calls and entries to less than 30 minutes using the handle.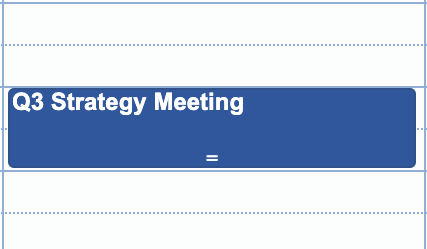 Browser (Lightning)
To reschedule calls or calendar entries in Lightning for My Schedule, drag and drop the call or calendar entry to the appropriate time, or drag the upper or lower edges of the call or calendar entry.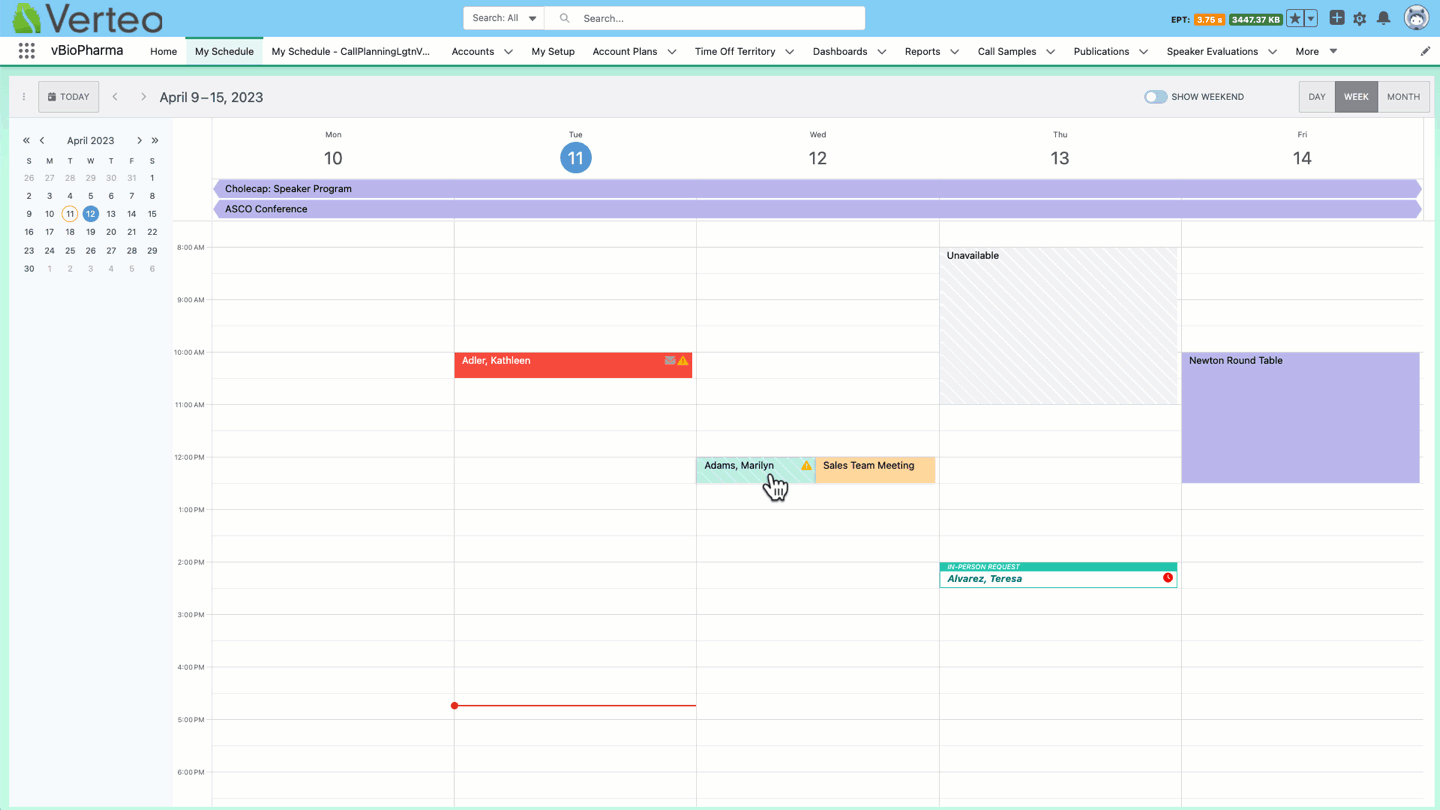 iPad
To edit call or entry duration, select and hold the entry, then drag either of the resize buttons at the corners of the entry.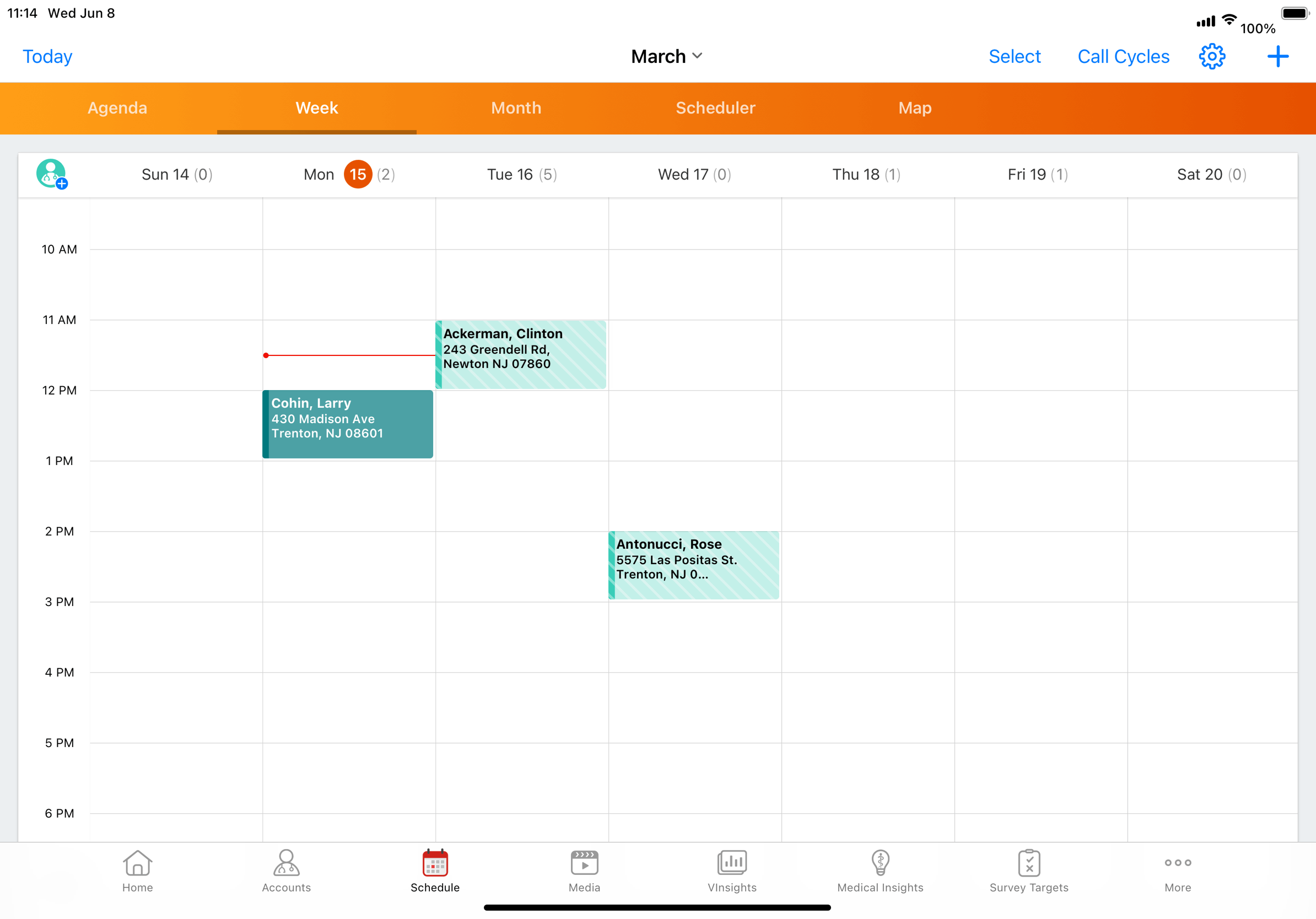 Use the Select button to delete one or more calls. Select the appropriate entries, then select Delete and confirm the deletion.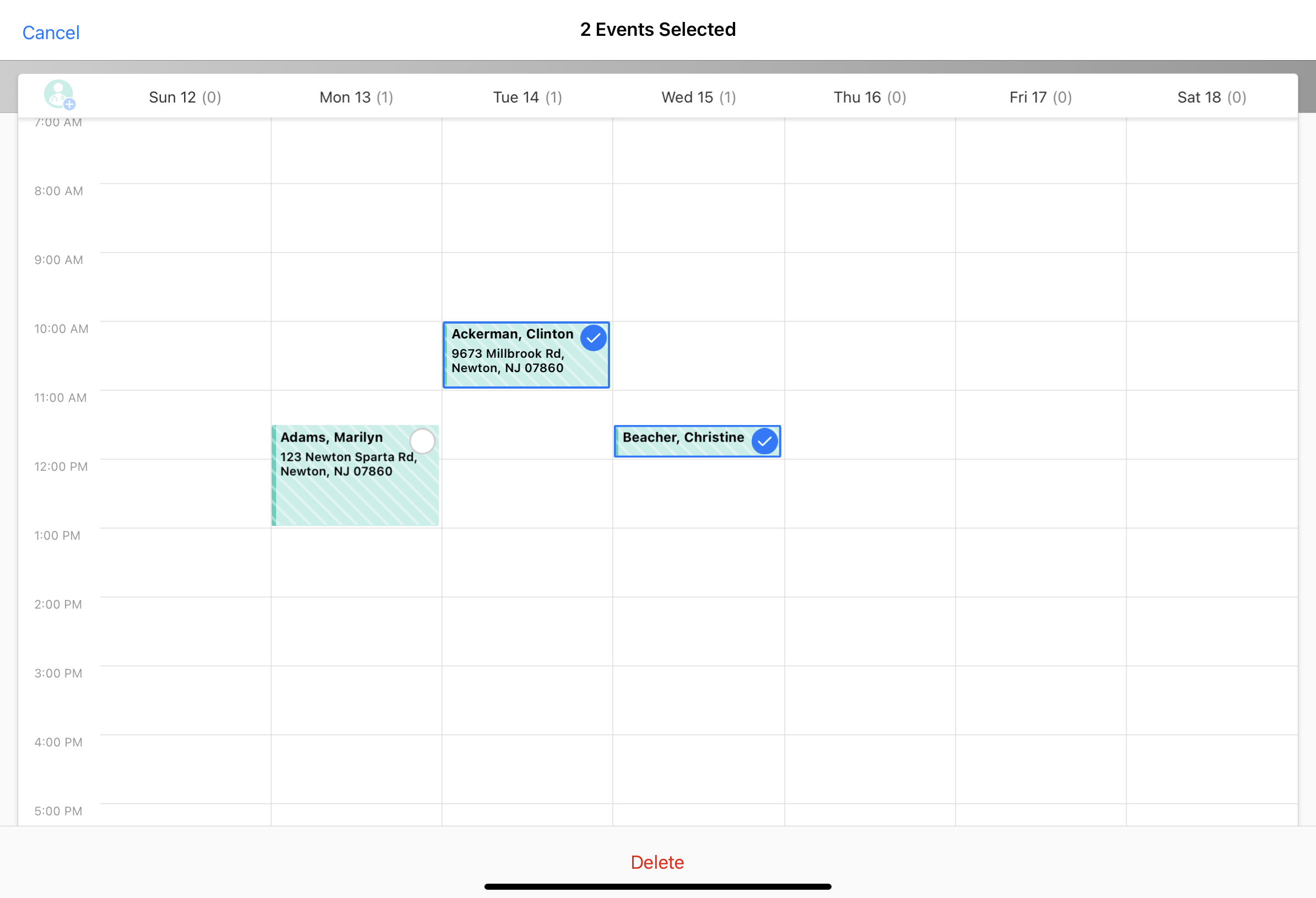 Call Details
For iPad users, select a call to view additional information in a call detail popover: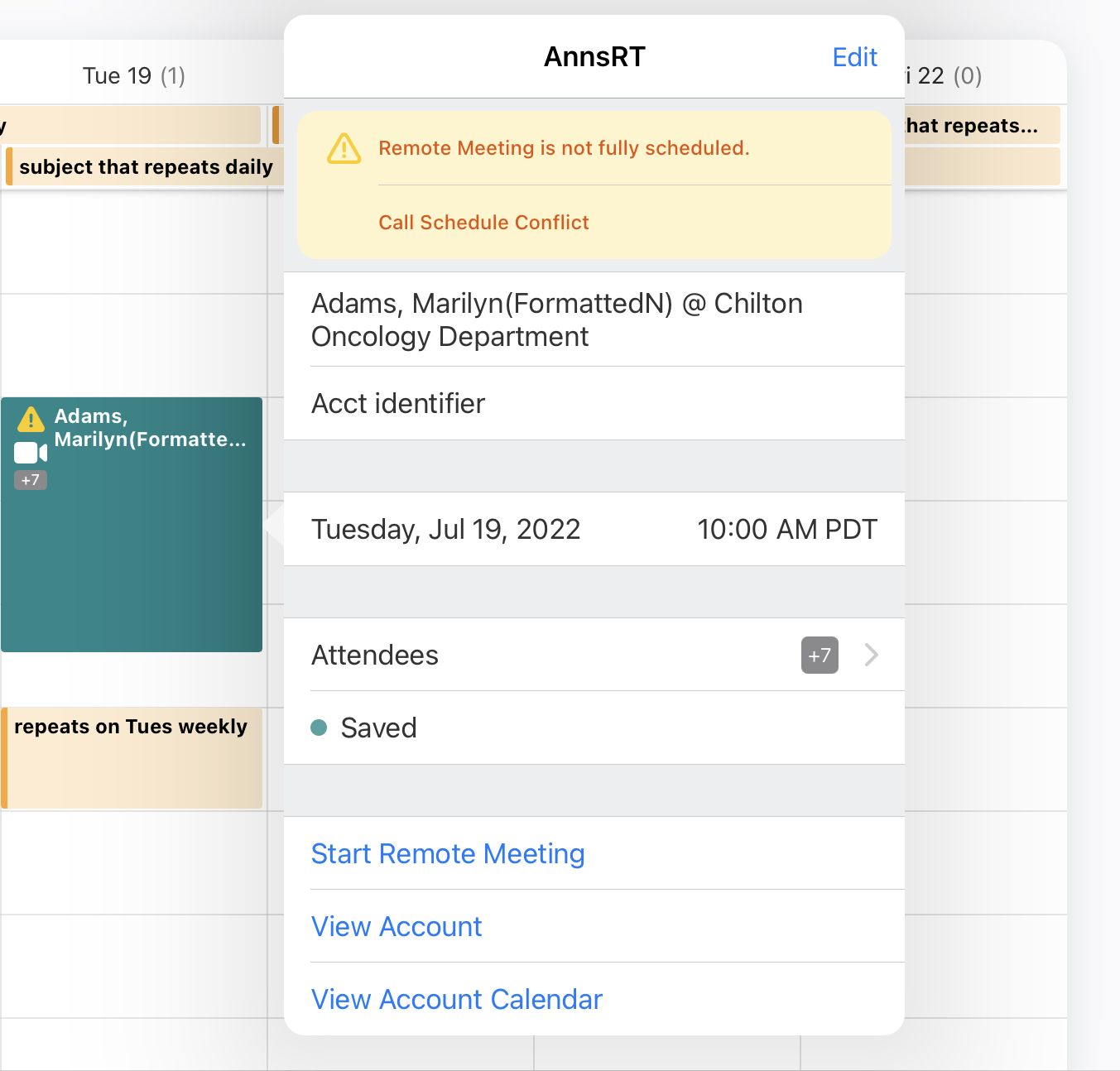 Related Topics