Scheduling Calls
Browser (Classic)
Browser (Lightning)
iPad
Windows Tablet
To enable users to identify and plan the best uses of their time for a day, week, or month at a time, My Schedule enables users to quickly and easily schedule new calls and calendar entries. There are several ways to schedule calls in My Schedule, ranging from single call creation to filtering and drag and drop functionality.
By default, four different calendar views are available to accommodate users' scheduling needs and preferences. Scheduling behavior and platform availability differ for each view. For more information on the differences between My Schedule views, see the topic for each view:
The following functionality is the same across all supported platforms and views:
Warning Messages
Warnings, for example, call schedule conflicts or attendee warning messages, display in a warning box at the top of the call details popover in My Schedule. If Restricting Calls by Account is enabled, users are prevented from creating calls for restricted accounts.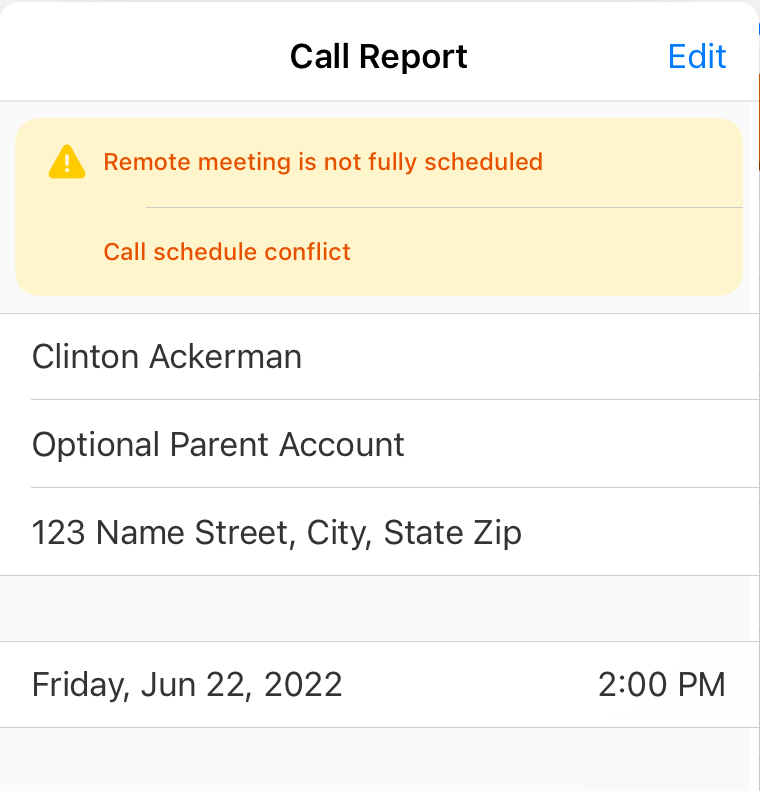 Showing or Hiding Weekends
To customize their view of the My Schedule calendar, users can show or hide weekends:
iPad users and Windows Tablet users - select the gear icon in the upper right corner, then toggle the Show Weekend switch
Browser users - select the Show Weekend or Show Work Week option in the calendar header
In Week View and Scheduler View, iPad users have the additional option to display one week or two weeks at a time.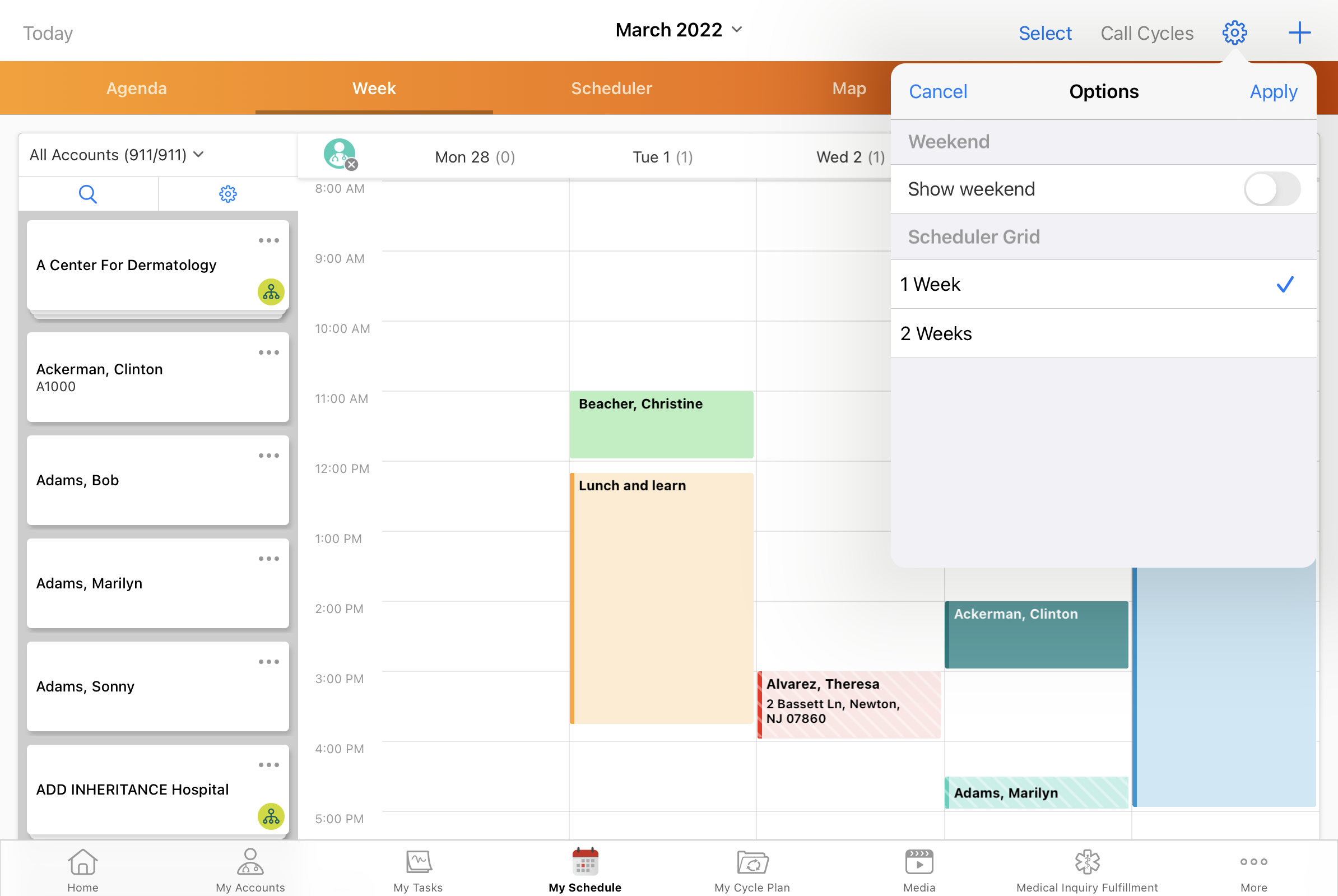 Related Topics