Scheduling Calls with Office Best Times
Browser (Classic)
iPad
Windows Tablet
To help users schedule calls when HCPs are most likely to be available, Office Best Times display when users schedule a call by dragging an account onto the My Schedule Week View or Map View calendar, or when users reschedule call in either view.
For example, Sarah Jones plans a call to Dr. Ackerman. She selects his account card from the accounts panel and drags it towards the calendar. Because Dr. Ackerman's Office Best Times are highlighted on the calendar, Sarah easily sees that she should schedule the call between 9 AM and 5 PM on Monday or 10:30 AM and 3:15 PM on Wednesday. She schedules the call for Monday afternoon.
Ensure initial configuration is complete to use this functionality.
Using Office Best Times in My Schedule
To view Office Best Times in My Schedule, drag an account card towards the calendar or drag an existing call to another time slot. Gray shading indicates times outside of the account's Office Best Times.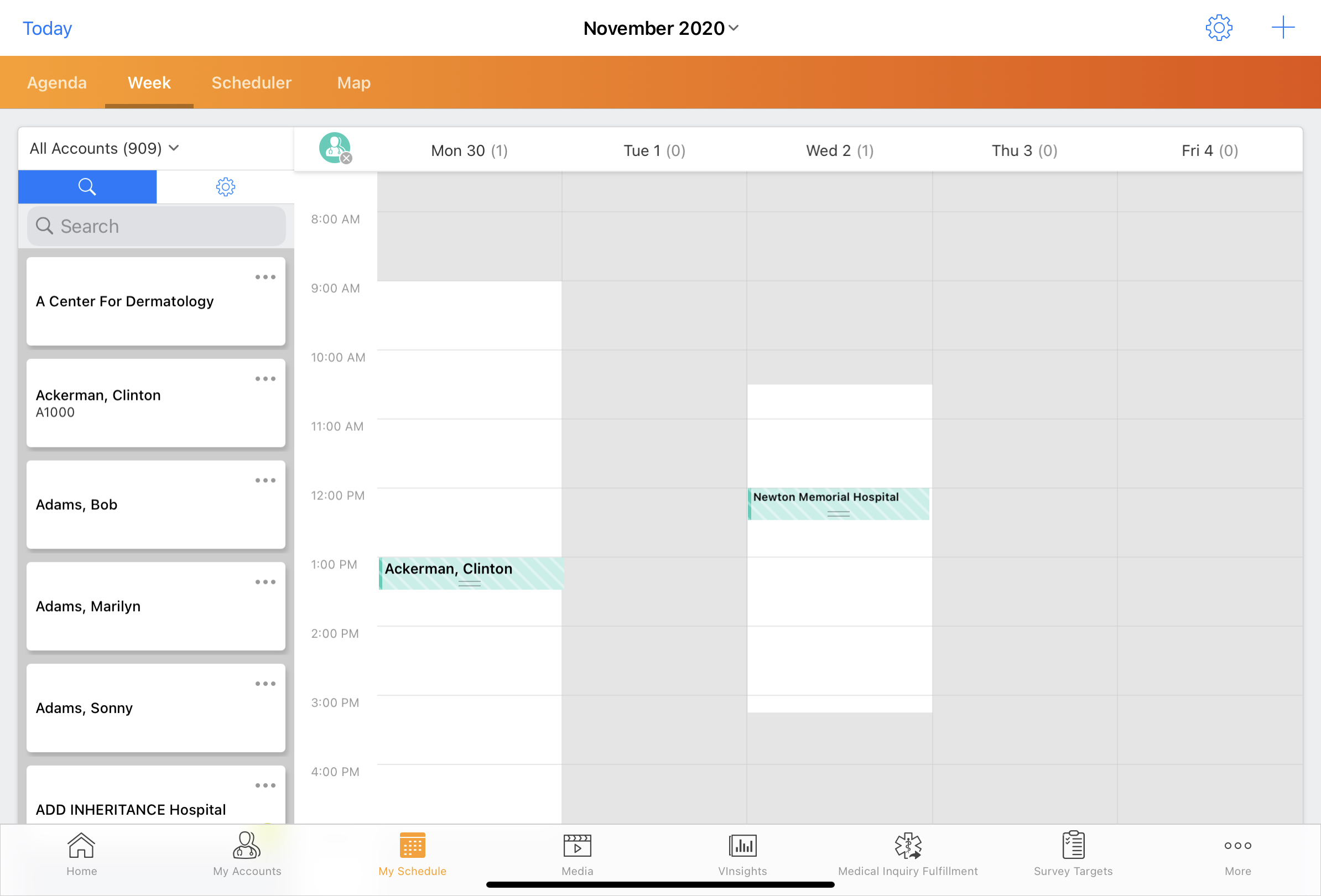 For Office Best Times to display for an account, Office Best Times must be captured on the account's address record. For information on capturing Office Best Times, see Referencing Office Best Times for Accounts.
Related Topics