Displaying Medical Events in My Schedule
Browser (Classic)
iPad
Windows Tablet
To avoid scheduling conflicts, users can view Medical Events in My Schedule if they either own the Medical Event or are listed as an attendee.
For example, Sarah Jones is planning a Medical Event to provide HCPs with information on Cholecap's recent approval for use in diabetic patients. In My Schedule, the Medical Event displays along with Sarah's other commitments. When Sarah plans her calls for the week, she avoids scheduling any calls during the days when she is hosting the Medical Event.
Prerequisites
Configuring Medical Events in My Schedule
To enable medical events in My Schedule:
Select the ENABLE_SCHEDULE_MEDICAL_EVENT_vod Veeva Setting check box.
Ensure there is an active VMOC for the Medical_Event_vod object for offline platforms.
Viewing Medical Events in My Schedule
Medical Events display in My Schedule's Agenda View, Week View, and Map View. To view or edit the Medical Event, select the event and then select the appropriate option from the event detail popover.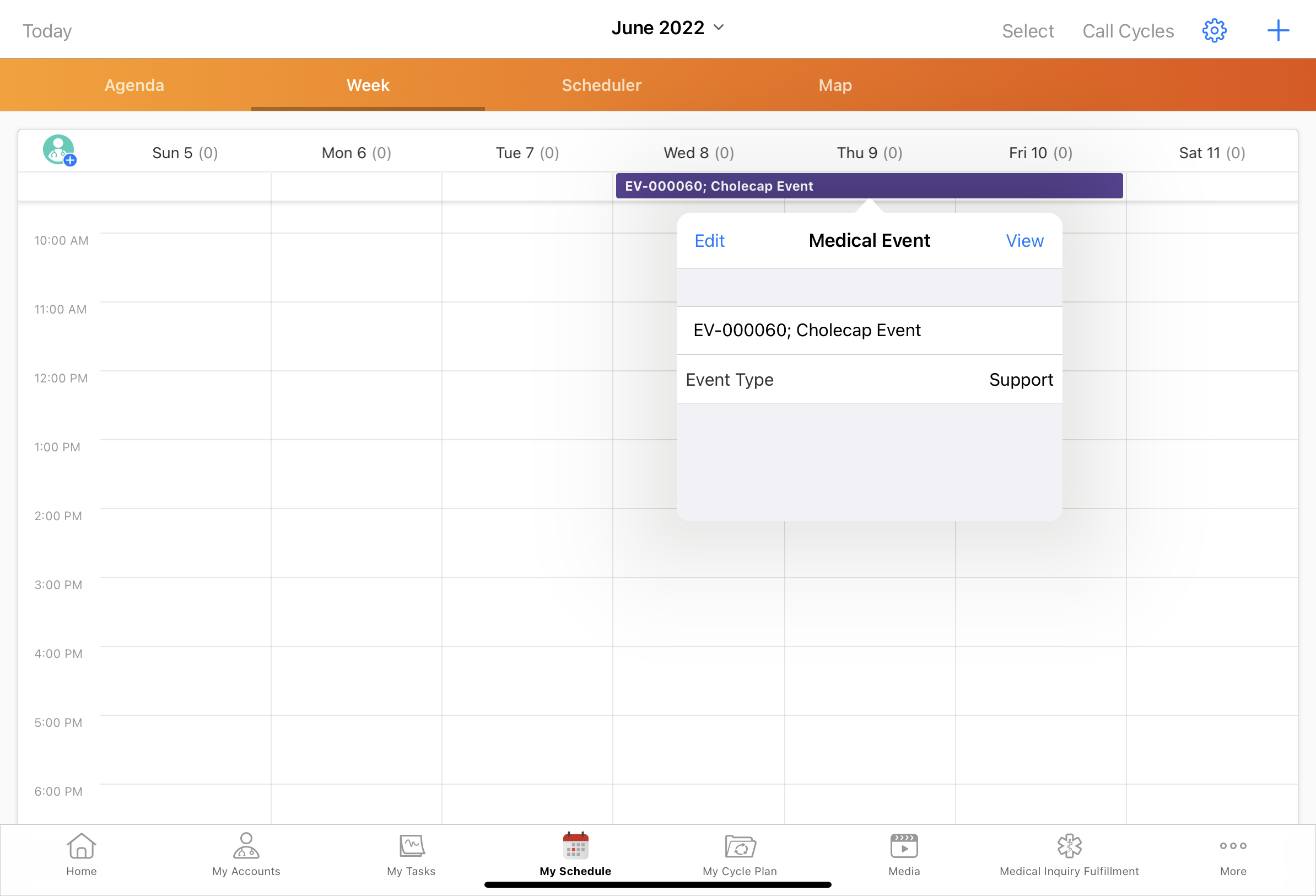 Events where the status is Rejected do not display.
To record a call related to the event, select Record a Call from the More Actions menu in Agenda View.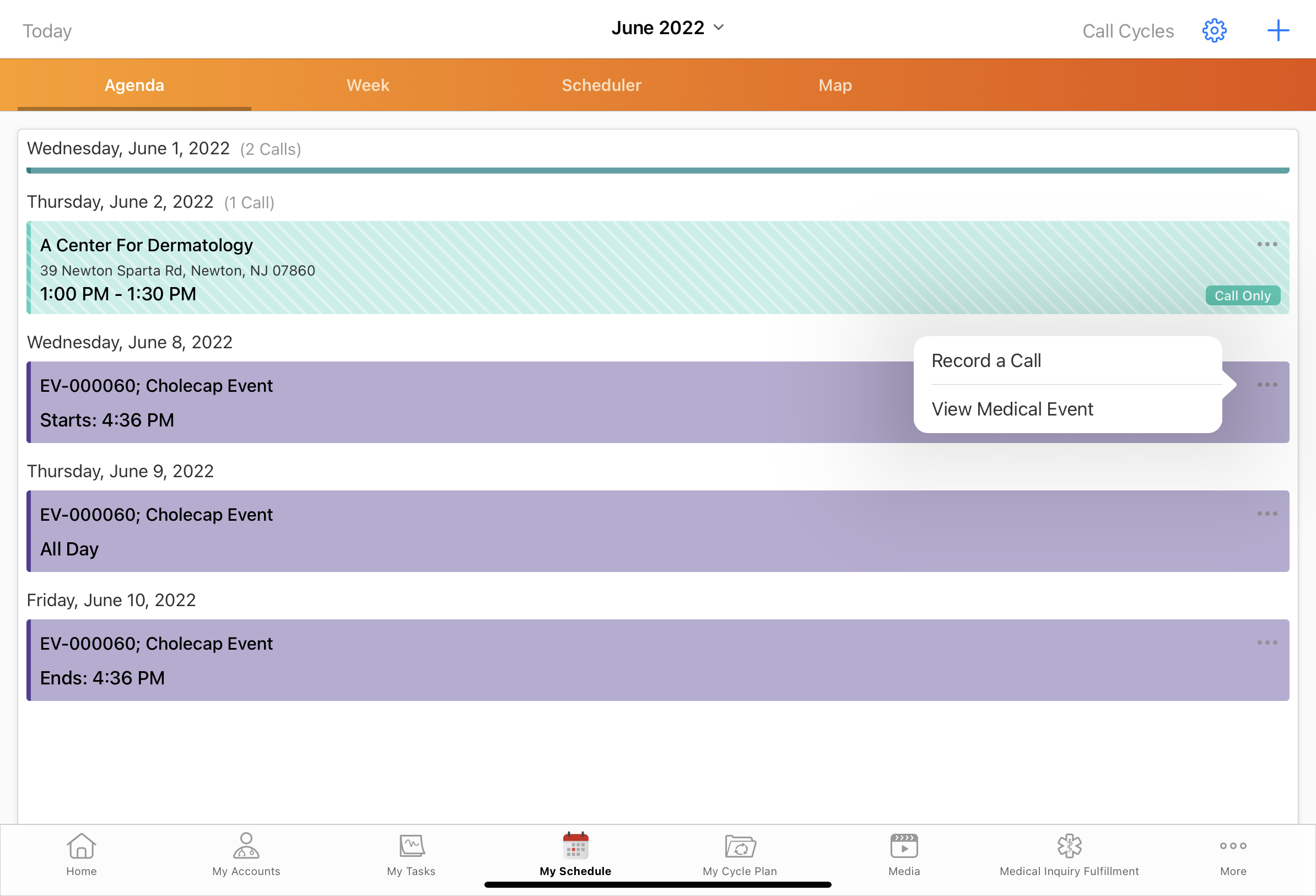 Related Topics