Creating Calendar Entries in My Schedule
Browser (Classic)
Browser (Lightning)
iPad
Windows Tablet
To comprehensively plan their activities in My Schedule, users create calendar entries to block off time for activities that are neither account calls nor Time Off Territory—for example, company meetings or other non-account obligations. Calendar entries are created as standard Salesforce Event records.
For example, Sarah Jones has a quarterly meeting where the team lead briefs Sarah and other users on account strategy for major accounts like Newton Memorial Hospital. To block off time for the meeting, Sarah creates a new calendar entry. With the entry displayed in My Schedule, Sarah easily schedules her account calls and other activities for the week around the meeting.
Ensure initial configuration is complete to use this functionality.
Creating Calendar Entries
To create a calendar entry in My Schedule:
Select the plus icon in the calendar header.
Select the calendar entry option.


Complete the new Event record and select Save. By default, the following fields are required:
OwnerId
EndDateTime
Subject
StartDateTime


The new calendar entry displays in My Schedule.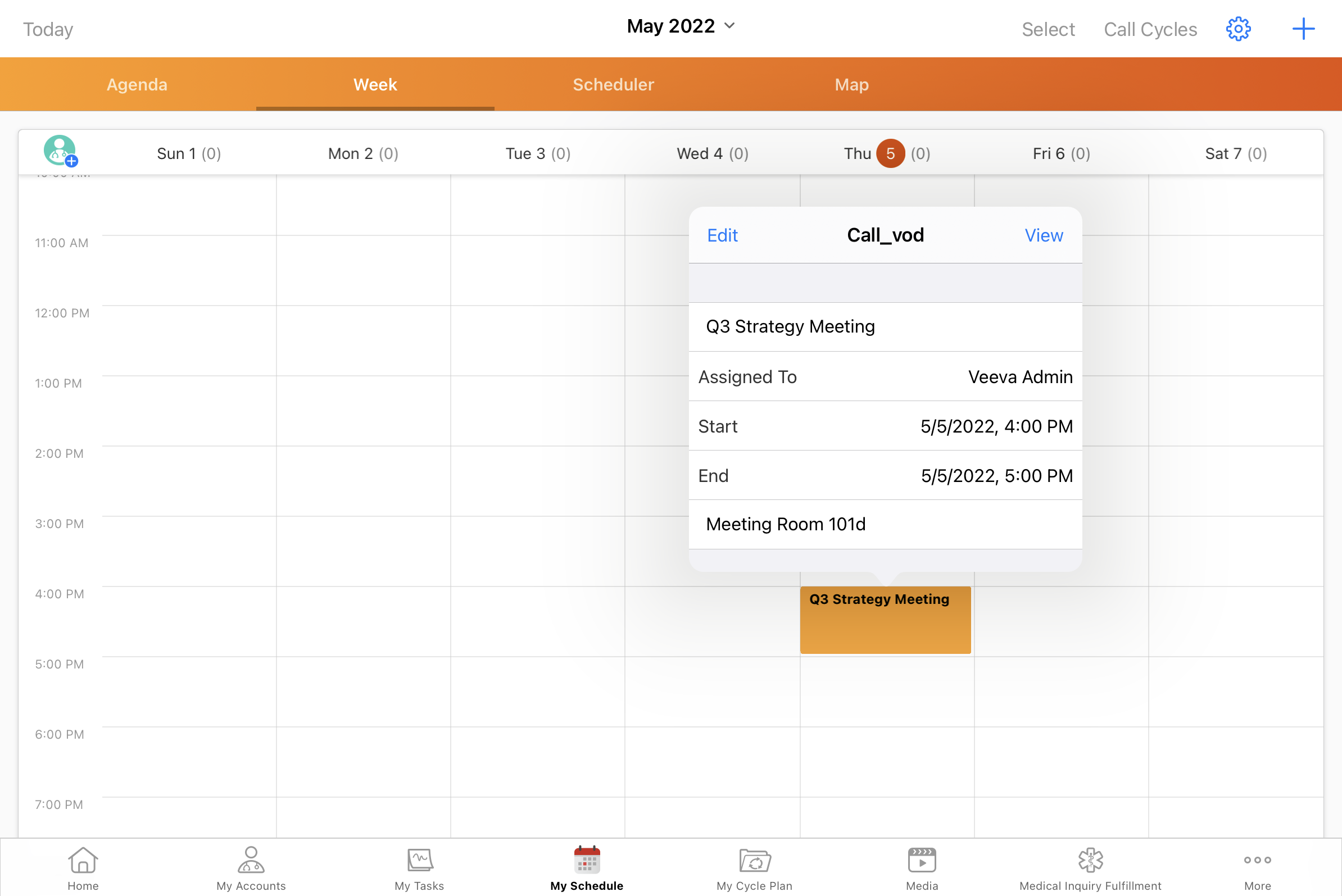 Platform Specific Details
Browser (Classic)
To create a calendar entry from the Browser (Classic) platform, select and hold the appropriate time slot in Agenda View or Week View to display a menu with the New Calendar Entry option.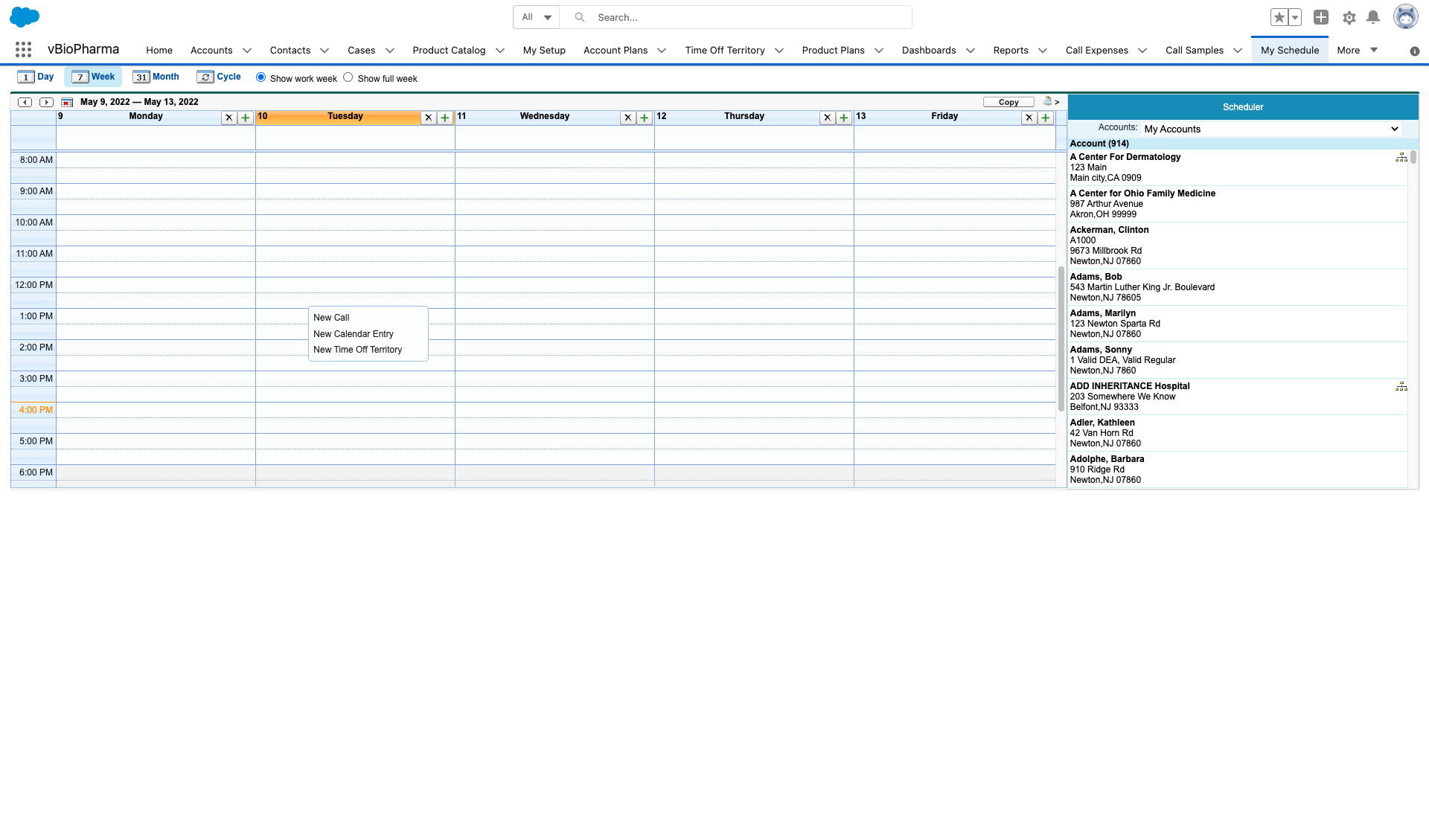 Browser (Lightning)
Creating calendar entries is partially supported in the current version of Lightning for My Schedule. For more information, see Partially Supported Functionality.
Windows Tablet
In Week View and Call Cycle View, Windows Tablet users can create calendar entries in two additional ways:
Select the plus icon, then drag New Calendar Entry to the appropriate date
Select and hold the appropriate time slot, then select New Calendar Entry from the menu
Related Topics