Viewing Apple Calendars in My Schedule
To avoid scheduling conflicts, users can view entries from their Apple calendars in My Schedule. When Apple calendars are enabled, users can choose to display entries from any calendars in their iPad calendar application.
For example, Sarah Jones captures personal appointments on her Personal calendar in her iPad's Apple calendar application. In My Schedule, she adds the Personal calendar to display those entries in addition to her calls and activities. When planning her calls for the upcoming week, Sarah can easily see she has a dentist appointment on Friday and she avoids scheduling calls during the appointment.
Configuring Apple Calendars
Ensure initial configuration is complete before enabling this functionality.
To enable Apple calendars in My Schedule, select the ENABLE_EXTERNAL_CALENDARS_vod Veeva Setting check box.
Enabling Calendar Access
When Apple calendars are first enabled for a user, they are prompted to allow Veeva CRM to access their iPad calendars. Users must select OK to enable Apple calendars in My Schedule.
If users select Don't Allow, they can still enable calendar access later from the iPad Settings app:
Open the Settings app on the iPad.
Select the Privacy tab in the left-hand navigation pane.
Select Calendars.
Toggle the Veeva CRM button on.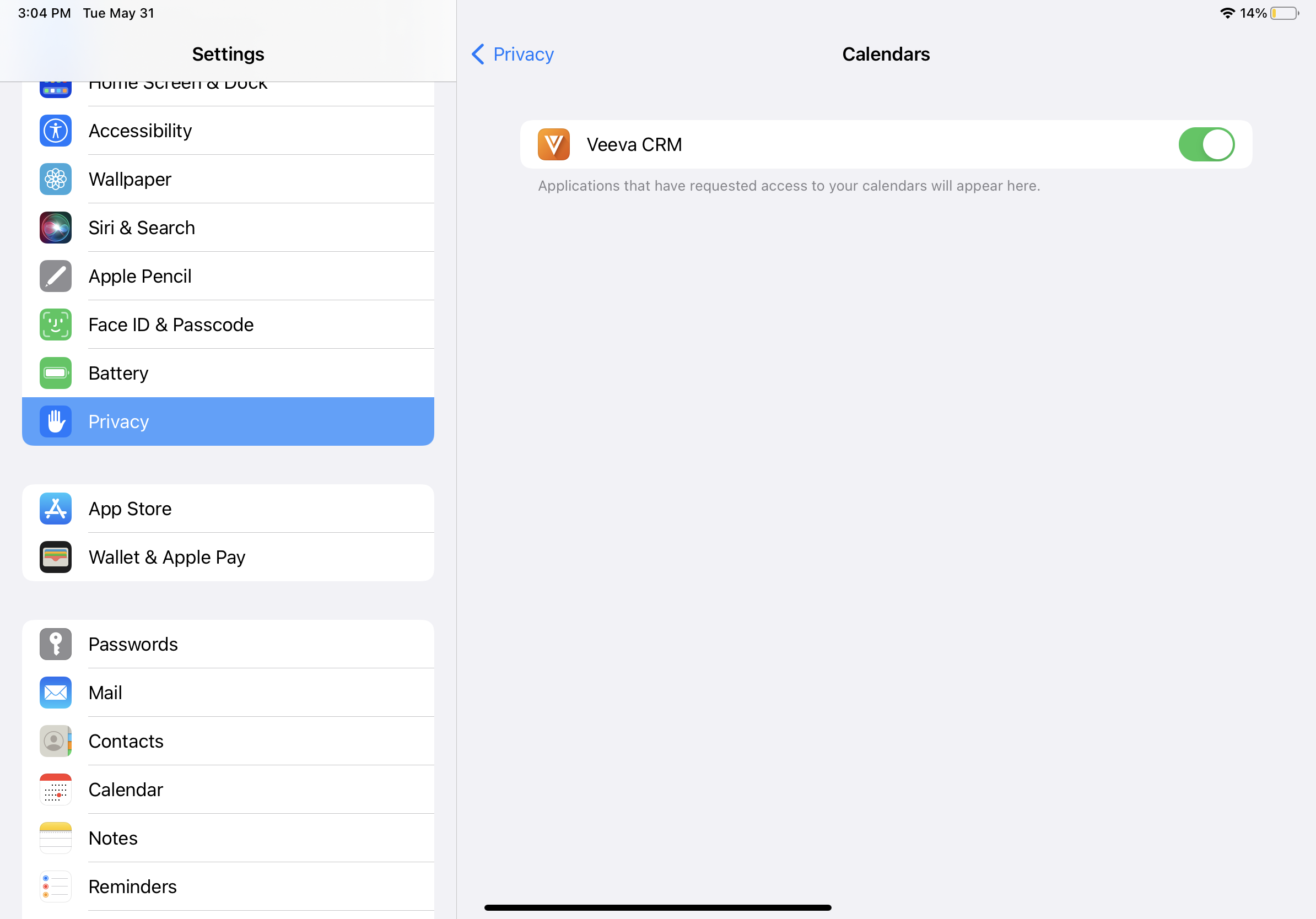 Using Apple Calendars
To display Apple calendar events in My Schedule:
Select the Options icon.


Select the Apple Calendar row.
Select a calendar to display in the My Schedule calendar.



Select Options to return to the main menu.
Select Apply to add the calendar to My Schedule.
Apple calendar entries display with a colored outline to differentiate them from calls and activities created in My Schedule.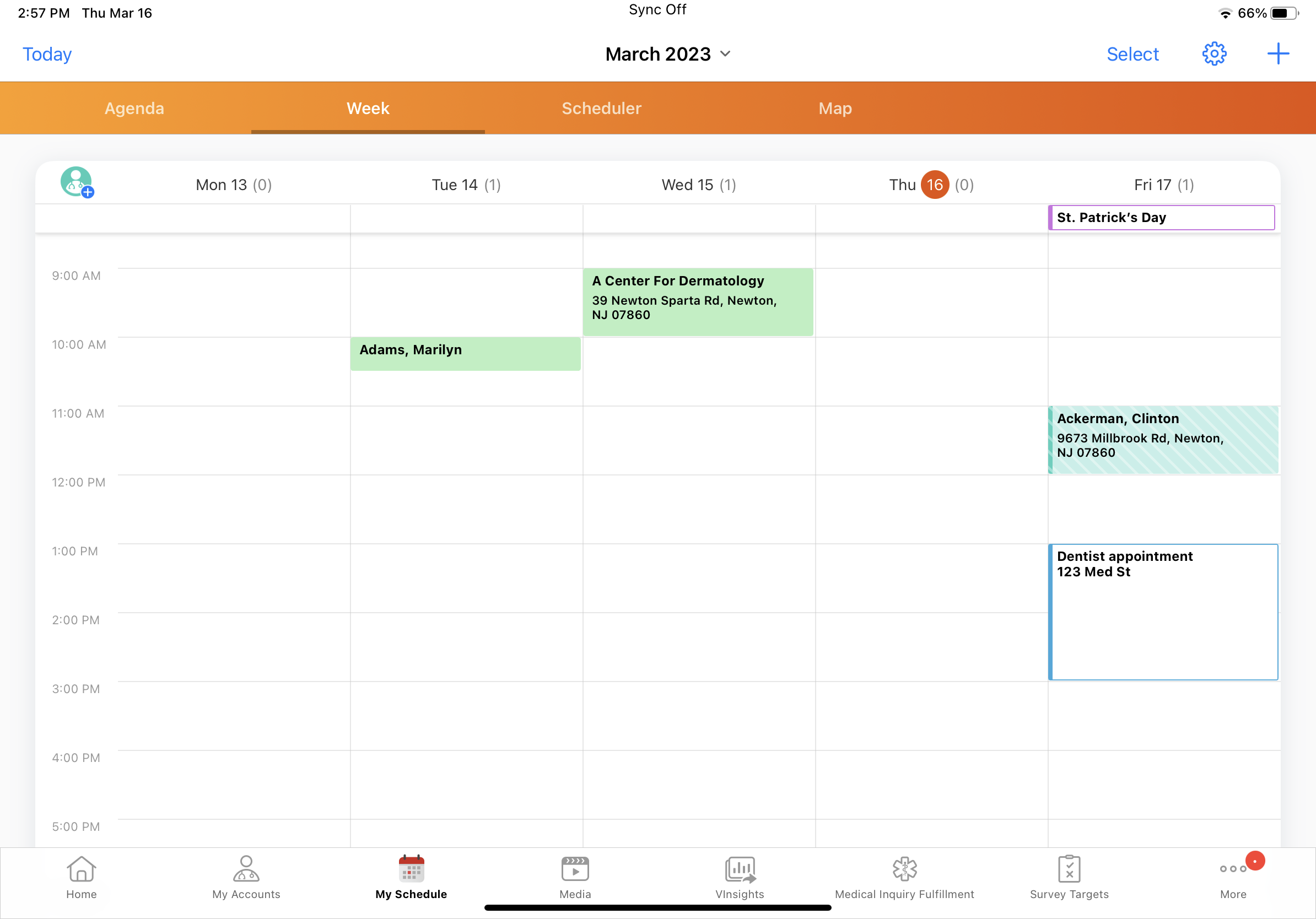 To view entry details, select the entry. To open the entry in the Apple calendar, select the View button from the popover displaying entry details.