Viewing Users' Calendars with Manager Visibility
Calendar visibility enables managers to review their direct reports' scheduled activities. Users with direct reports can view My Schedule calendars for users in territories one or more levels below the user's territory, based on territory hierarchy.
For example, Sarah Jones reports to Amy Brown, a district manager for Verteo Biopharma. Amy wants to meet with Sarah for a monthly check-in. Using manager visibility, Amy selects Sarah's schedule, views Sarah's prior commitments, and finds a time to meet.
Ensure initial configuration is complete to use this functionality.
Using Manager Visibility
To view other users' calendars with manager visibility:
Select the gear icon or drop-down list to display calendar options.
Select the Internal Calendars picklist to display a list of available calendars.
Select the appropriate calendar.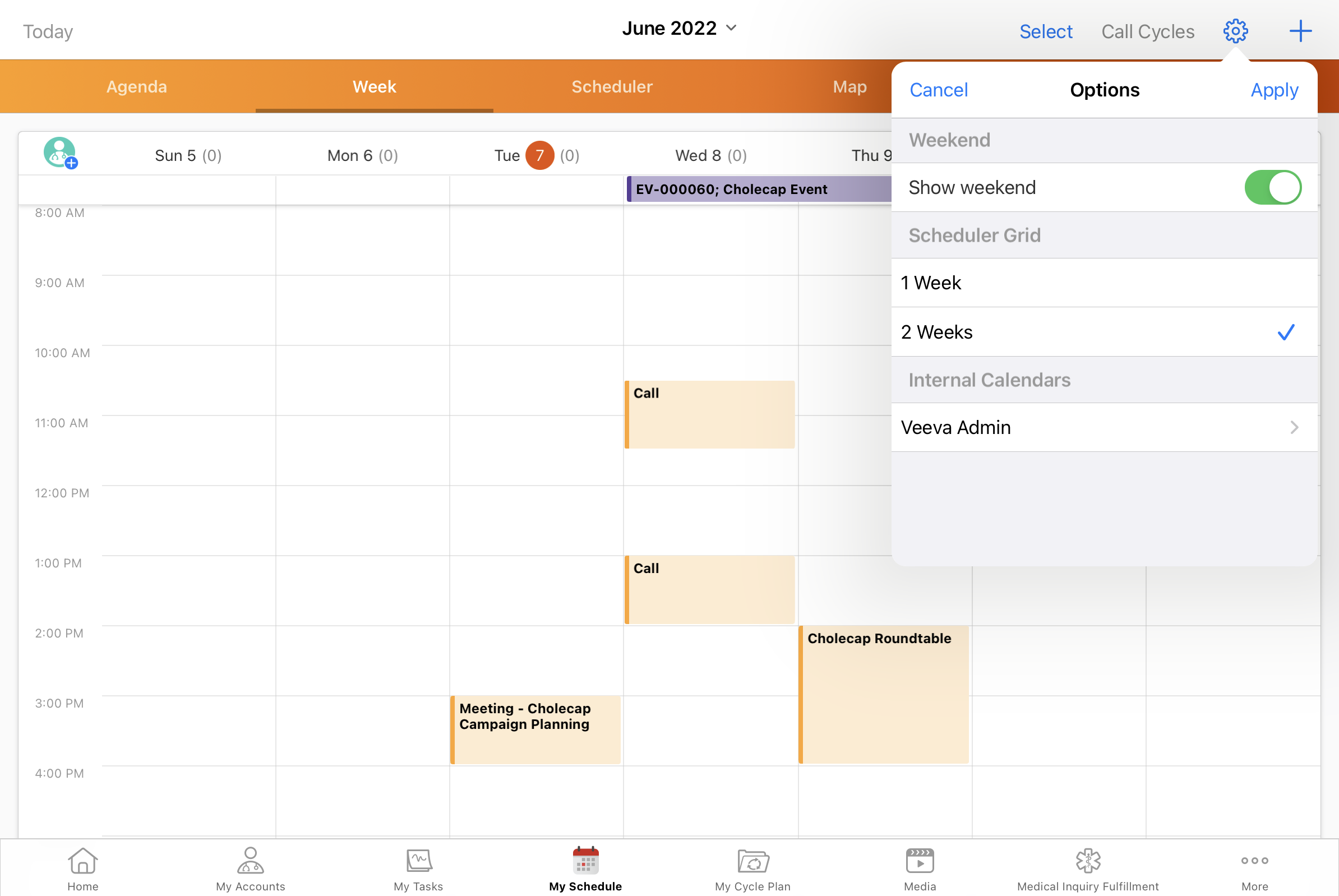 Only one user's activities display in the calendar at a time. Managers cannot create calls or calendar entries on other users' calendars through this feature.
To view, edit, or delete existing calls and calendar entries, managers must be granted the appropriate level of OLS for the object the call or calendar entry record is on. For example, to edit a Call2_vod record on one of their report's calendars, managers must have at least Read and Update OLS for the Call2_vod object.
Calls can only be edited by the call owner.
Related Topics