Displaying Account Hierarchies in My Schedule
Browser (Classic)
iPad
Windows Tablet
To enable users to focus their call planning on child accounts within an organization, account hierarchy can be used to identify child accounts in My Schedule.
For example, Sarah Jones plans to be at Newton Memorial Hospital all day Thursday. She selects the account hierarchy icon next to Newton Memorial Hospital in My Schedule's account list to only view HCPs who are child accounts of Newton Memorial Hospital. From the smaller list of child accounts, she easily schedules several back-to-back calls with HCPs at the hospital.
Prerequisites
Configuring Account Hierarchies in My Schedule
To display account hierarchies in My Schedule:
Grant users OLS Read permission for the Child_Account_vod object.
Ensure child/parent account relationships are configured for the person and business accounts. For more information, see Working with Child Accounts and Parent Account Wizard.
Viewing Account Hierarchies in My Schedules
To view accounts organized by account hierarchy in My Schedule, select the hierarchy button on the account card.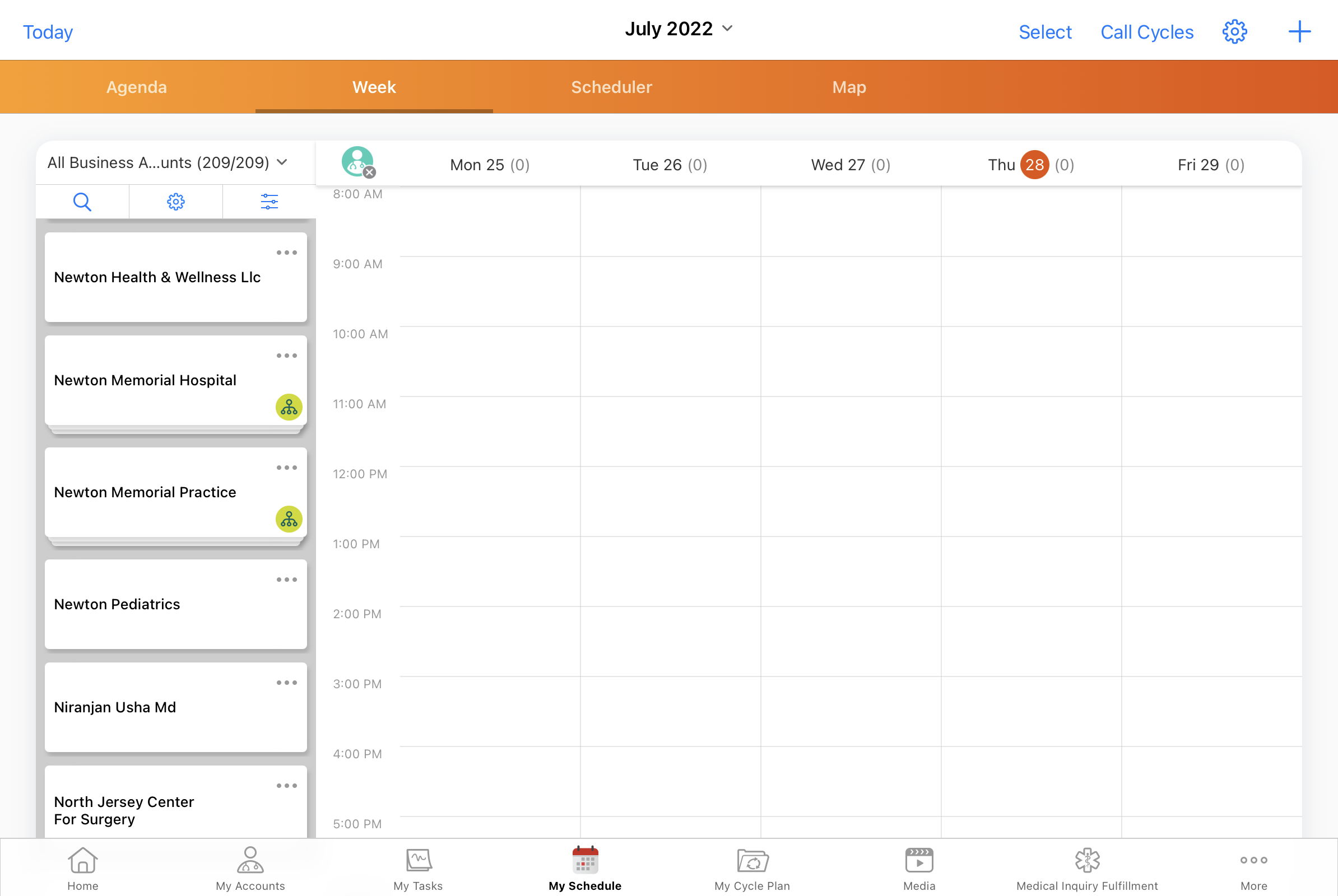 Only direct children of the account display in the account list.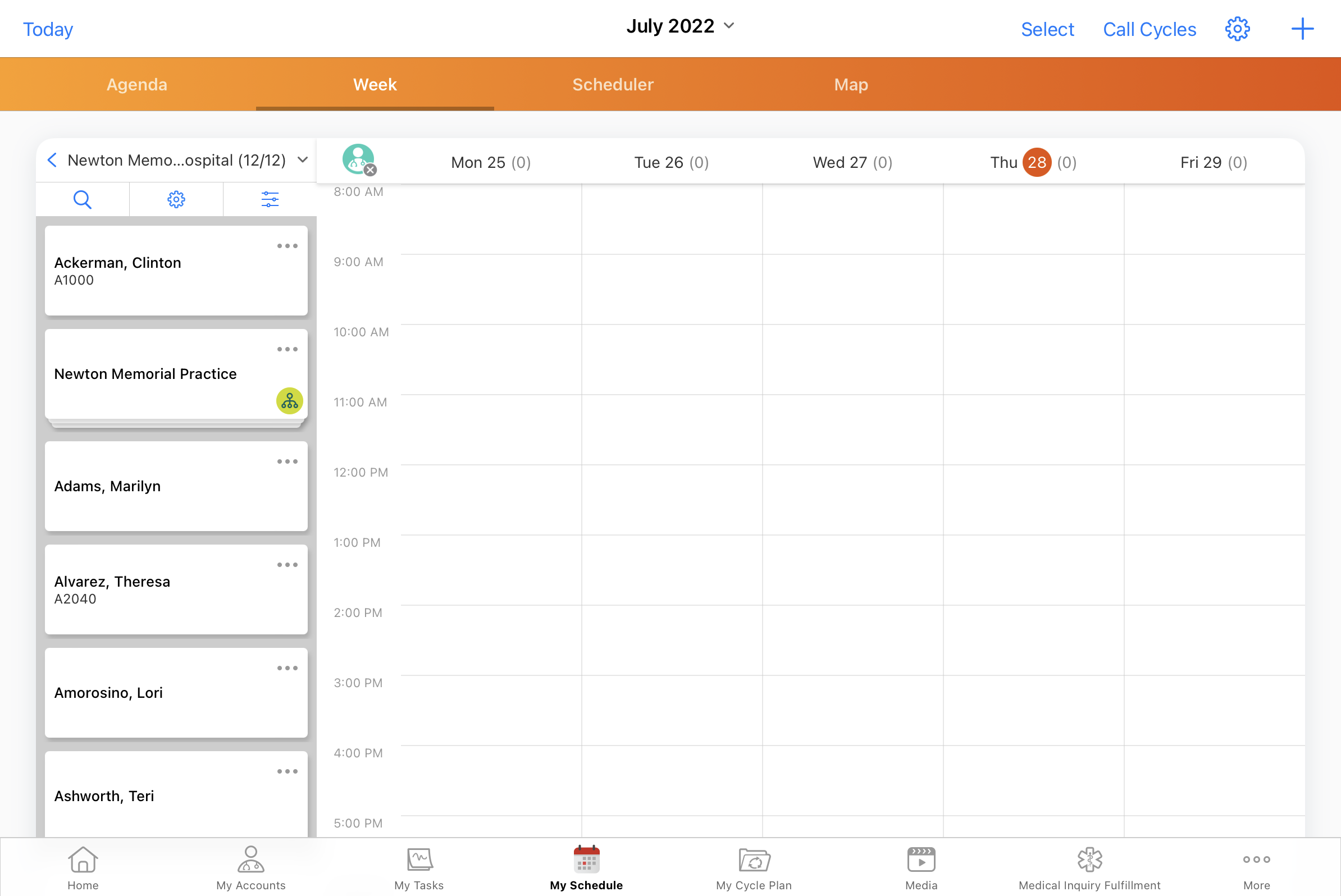 If a child account has its own child accounts, the hierarchy button also displays on the child account's card. Selecting the hierarchy button on the child account's card narrows the account list to only the direct children of that child account.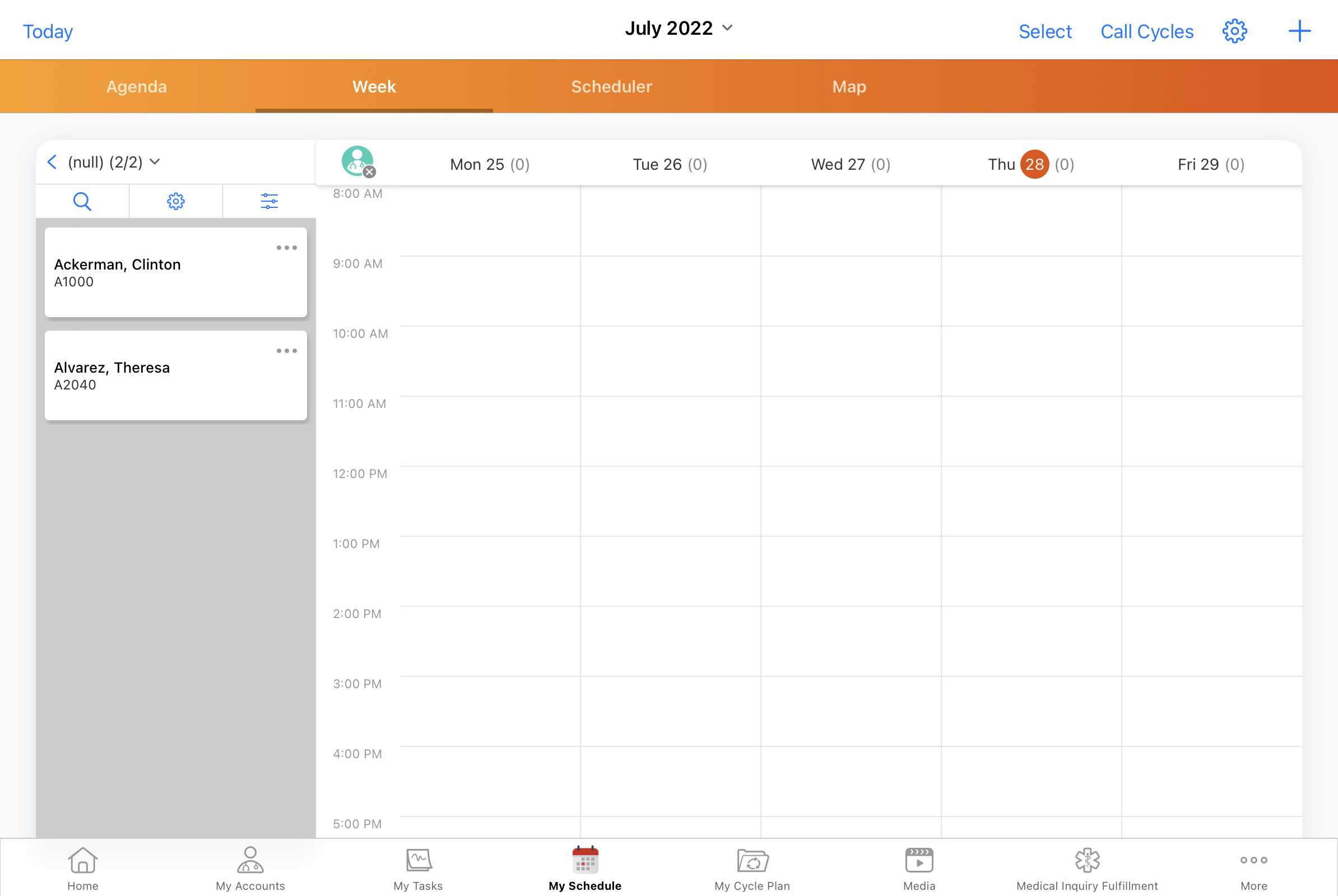 When users view accounts from a cycle plan, the hierarchy button does not display in My Schedule.
Returning to the Parent Account
Display the parent account or the full account list by selecting the back button in the account list header.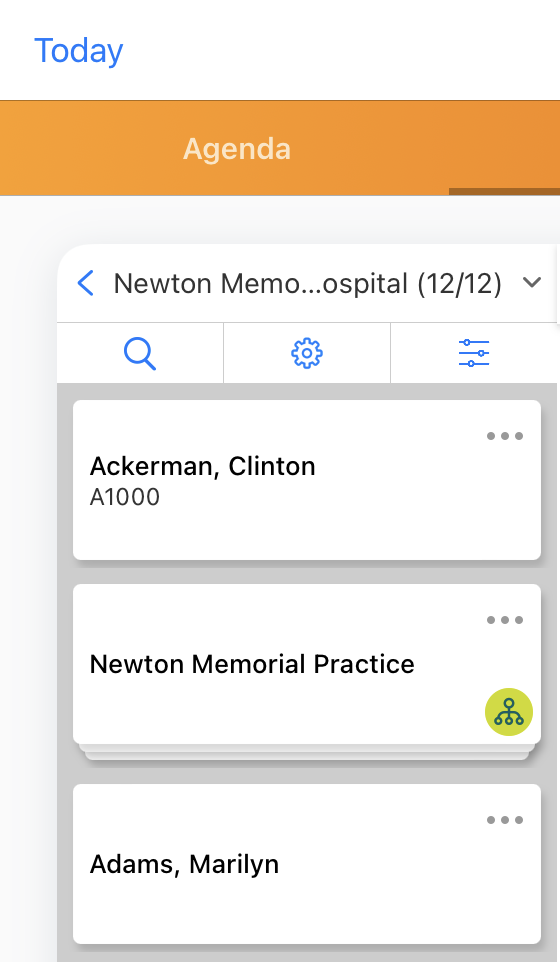 Browser (Classic)
For Browser (Classic) users, select the return arrow to the right of the Accounts drop-down list.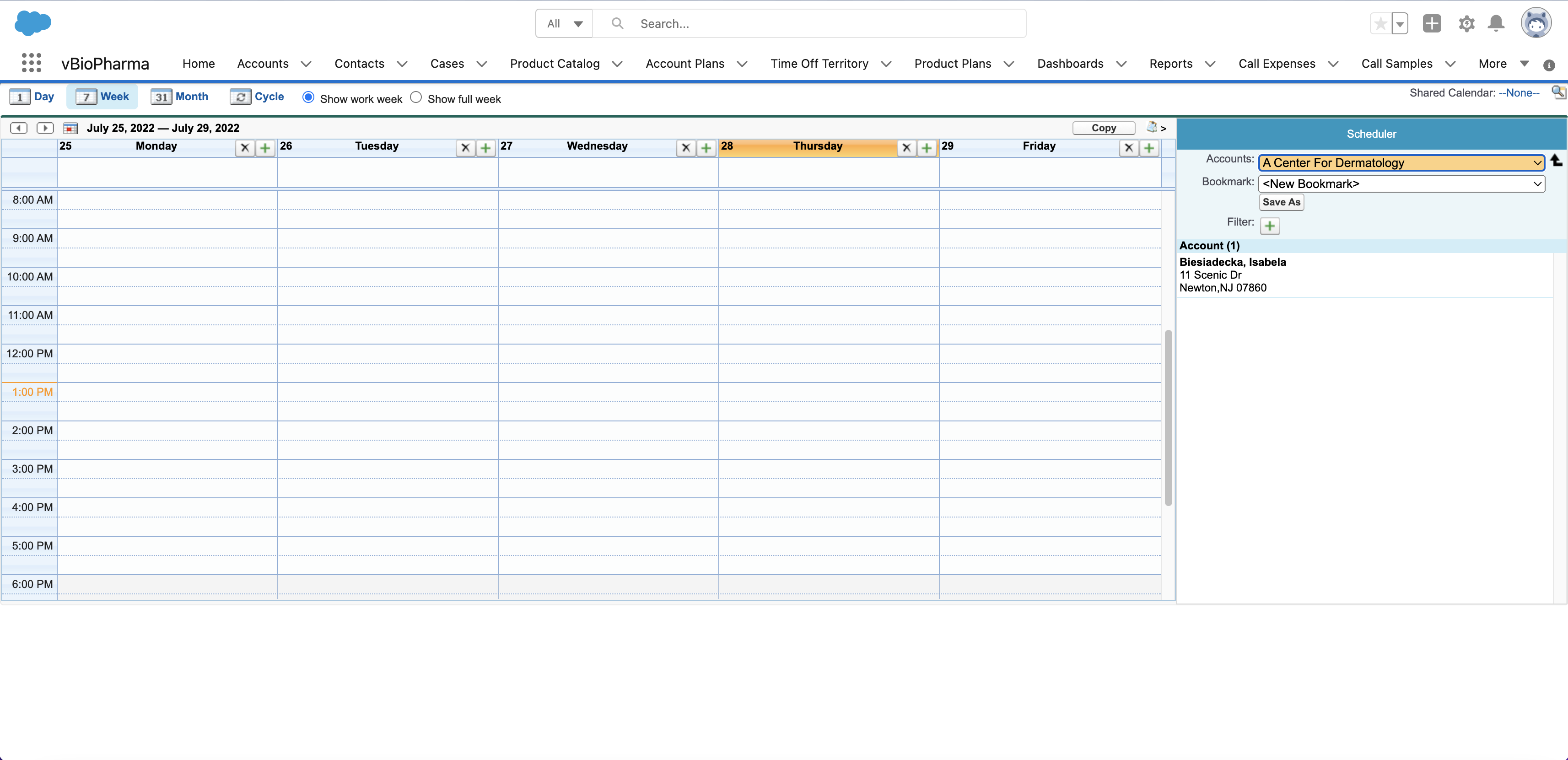 Related Topics