Transferring Sample Lots To Users
To enable users to access all other Sample Management features, admins must transfer sample lots to users as part of an initial inventory transfer. Transferring sample lots enables users to create sample transactions—for example, disbursing samples via Call Sampling, once the user confirms sample receipt. It also automatically creates a calculated sample quantity based on all other sample transactions for the user.
For example, Alice Adams transfers an initial inventory to Sarah Jones with samples of Cholecap, Restolar, and Narbrax. Once Sarah Jones confirms she received the samples in the expected quantities, she can record product disbursements on calls.
Ensure initial configuration is complete to use this functionality.
Creating Sample Lot Transfers
To transfer sample lots to users, select New Transfer from the Sample Transactions section of the My Samples tab and complete the appropriate fields.
To transfer BRC products with virtual lot numbers, select New Allocation Transfer instead.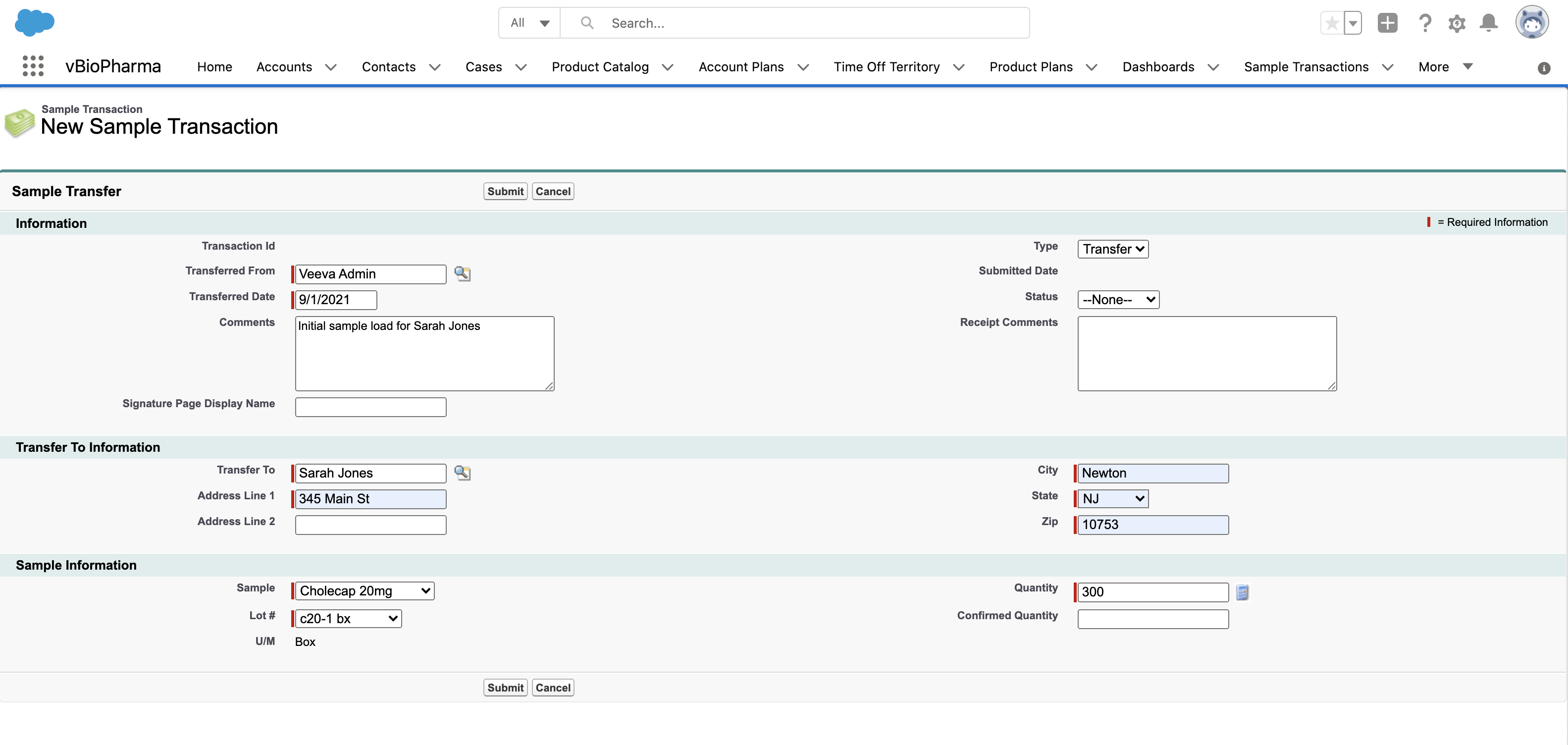 Address information populates automatically, based on the user's selected Rep Roster record.
The Username External Id on the Rep Roster record must exactly match the selected user's Username; otherwise, the address fields do not populate. See Creating Rep Roster Records for more information.
Select Submit once the transfer record is complete. Once an admin submits the new sample transaction, the transferred sample lots display in the Pending Sample Receipts section of My Samples. Users must then confirm product receipt.
Related Topics