Using the Chat Tab as an HCP
The Chat tab enables HCPs to message with connected CRM users and other HCPs.
In the Connections list in the Me tab and in the Chat tab, a briefcase icon displays on a user's profile photo if the user is a CRM user. This allows HCPs to quickly distinguish between HCP and CRM user connections.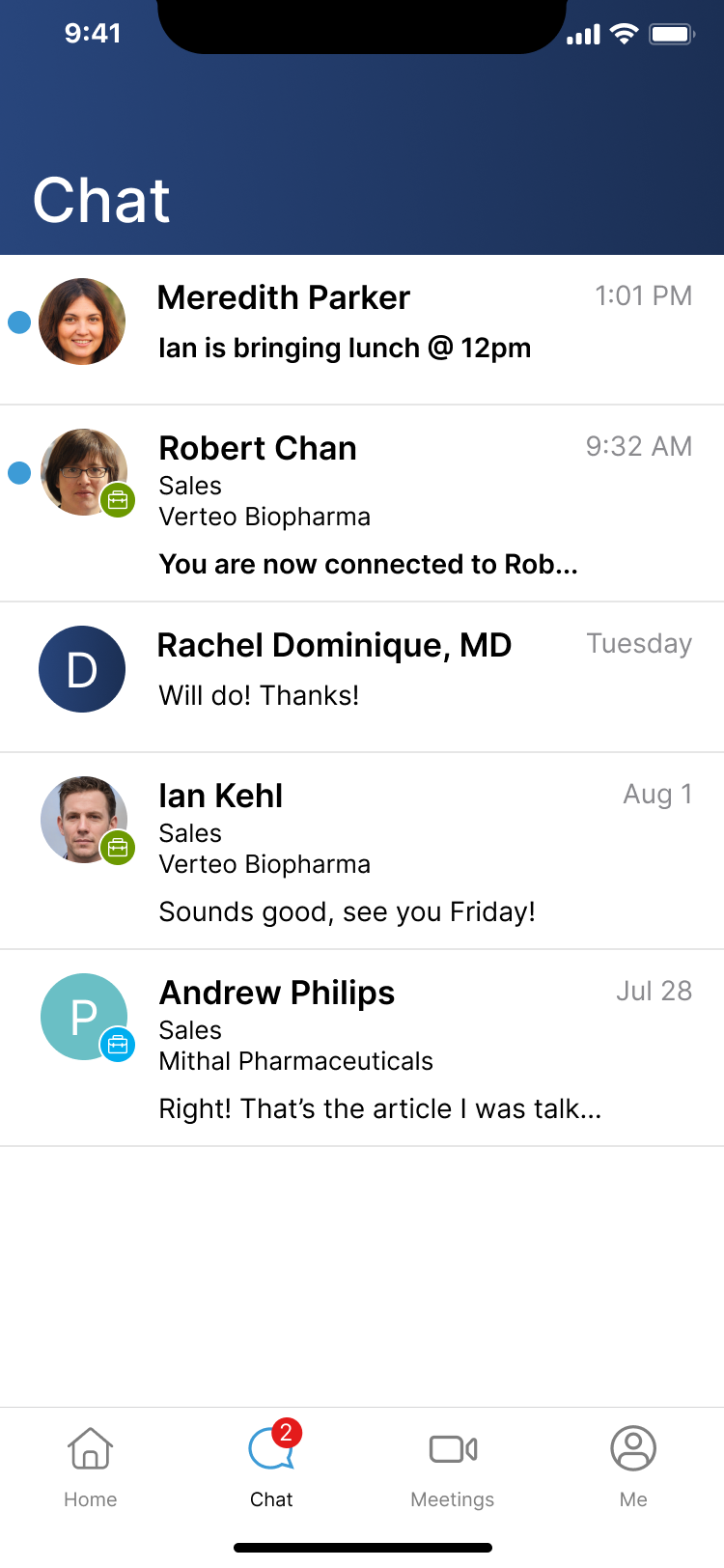 HCPs can use the Chat tab to type and send messages. Line breaks, links, and emojis in chat messages are supported.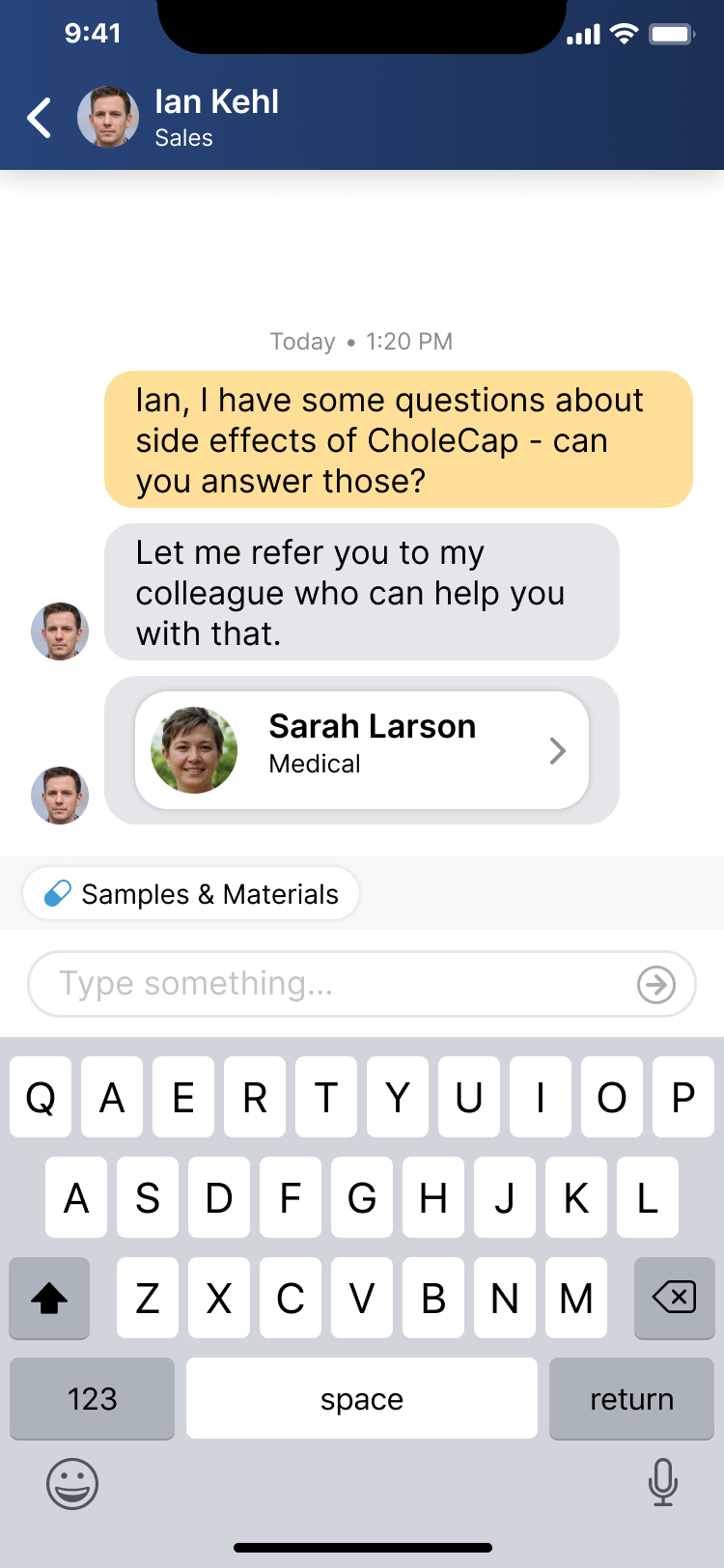 Adding images and files in chat is not supported.
HCPs can also copy and forward messages. See Copying and Forwarding Chat Messages in Engage Connect for more information.
Additionally, HCPs can receive contacts or approved content shared with them by CRM users.
Requesting Samples and Materials
HCPs can select the Samples and Materials button to request from a list of preconfigured samples or materials related to one of the CRM user's associated Brands.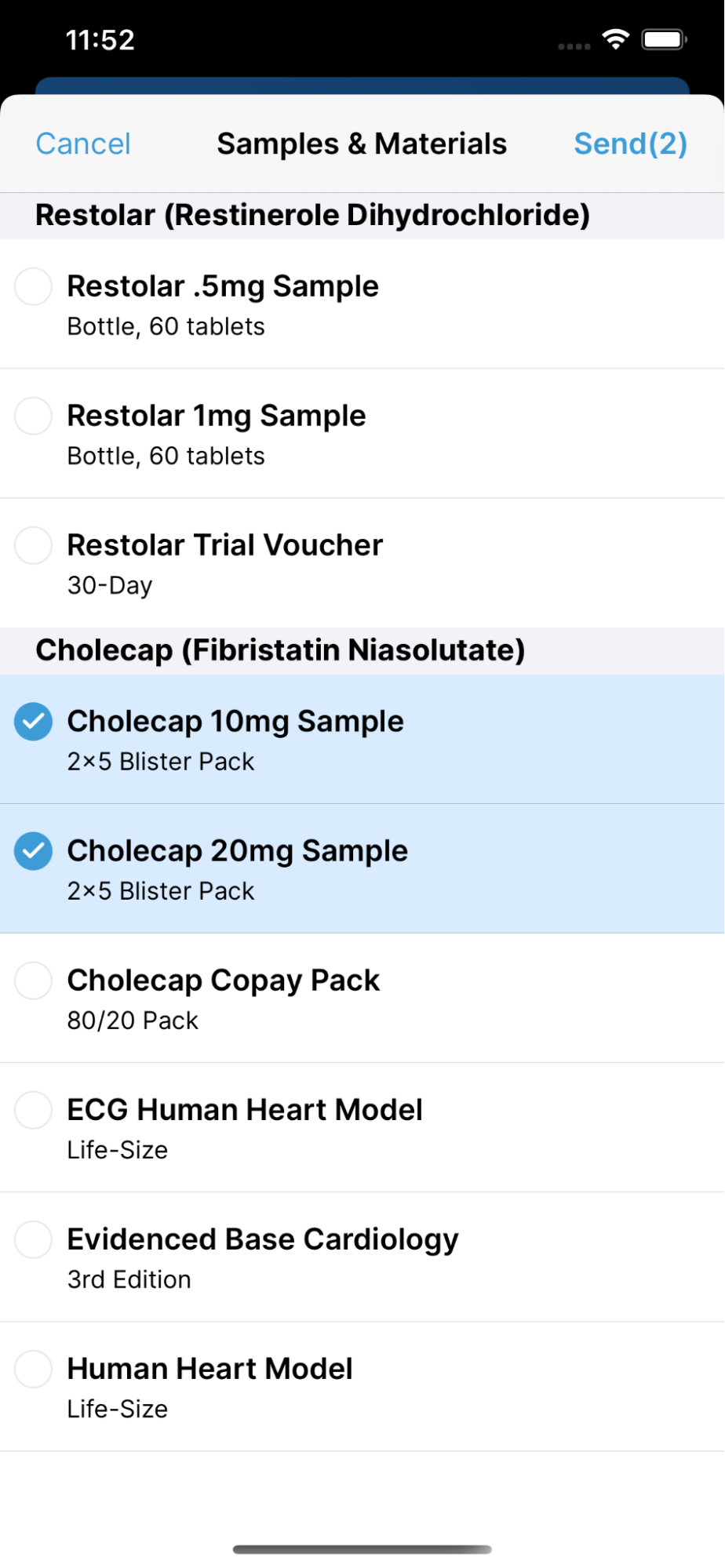 Brand configuration is done via import, and CRM users are assigned to Brands via an Engage Connect group.
Requested samples display as plain text within the chat feed. CRM users can use this information to either set up a meeting with the HCP to distribute the sample, or to switch over to CRM and distribute the samples there instead.