Using the Chat Tab as an HCP
The Chat tab enables HCPs to message with connected CRM users.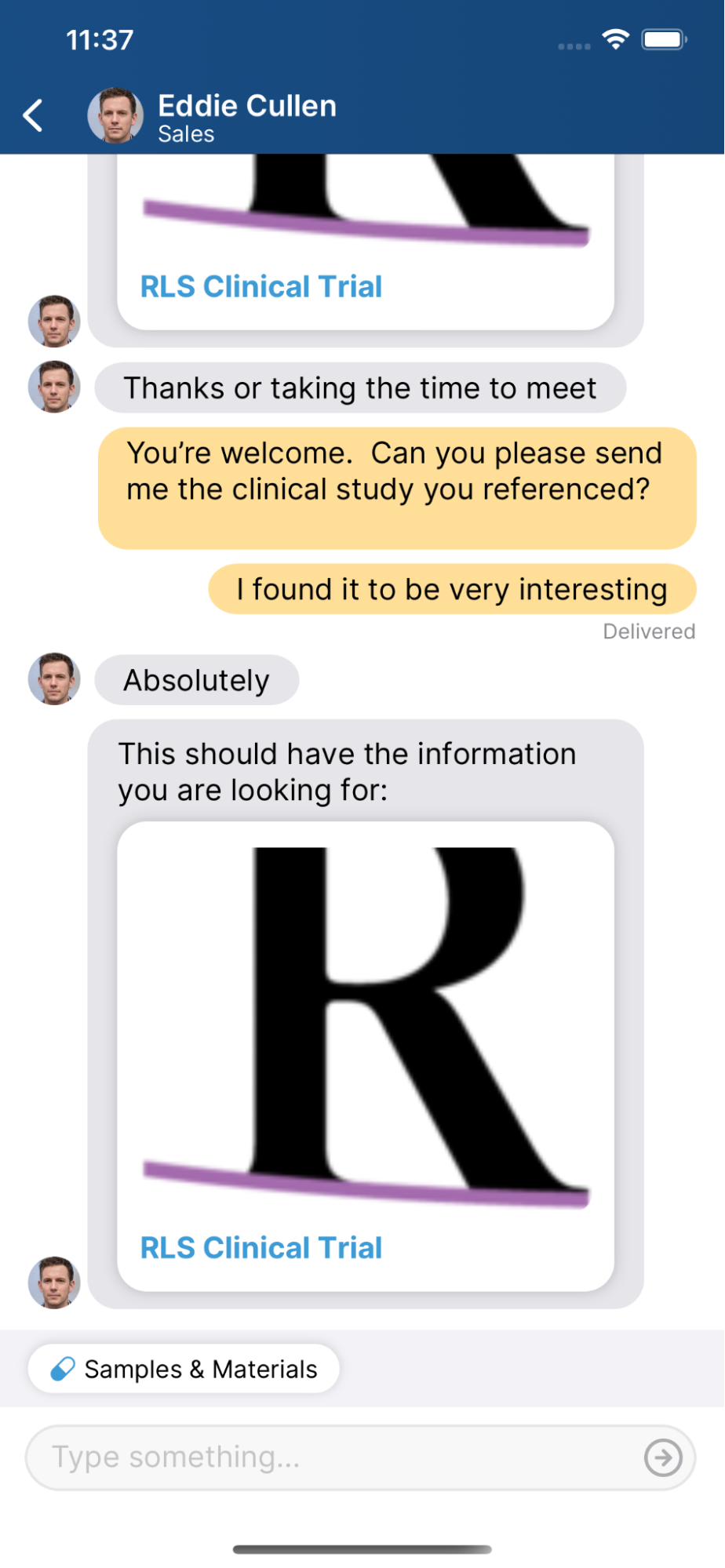 HCPs can use the Chat tab to request contacts or approved content from CRM users. HCPs can copy and paste text, as well as include links or emojis in chat messages.
Adding images and files in chat is not supported.
Requesting Samples and Materials
HCPs can select the Samples and Materials button to request samples or materials from CRM users via a list of preconfigured products and materials.