Using the Chat Tab
Chat allows a user to have two way messaging with a connected HCP, or with another user within the same company.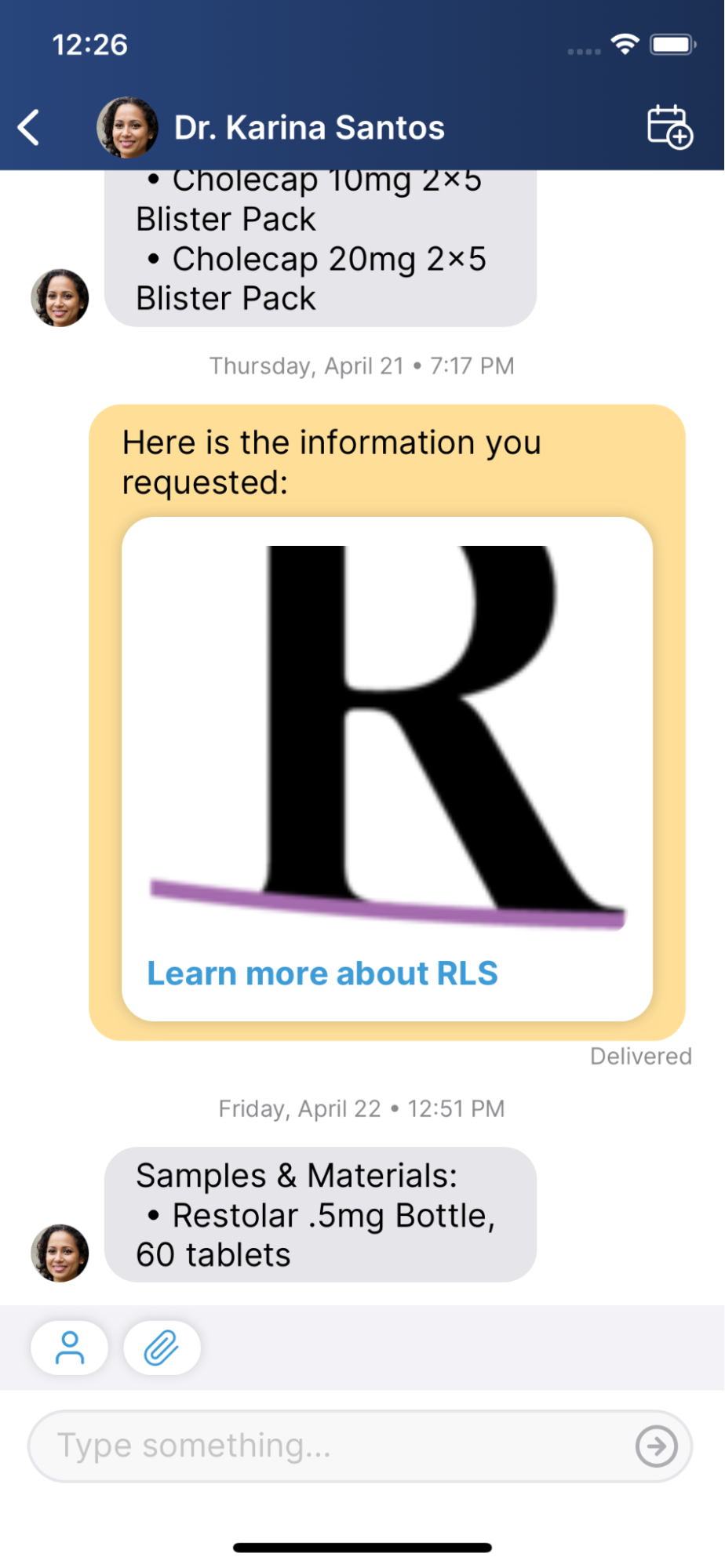 Users can type and send messages. Line breaks, links, and emojis in chat messages are supported.
Adding images and files in chat is not supported.
Users can also copy and forward messages. See Copying and Forwarding Chat Messages in Engage Connect for more information.
When viewing a chat with an HCP, the Veeva CRM button (

) displays beside the HCP's name if the HCP has a corresponding account record in Veeva CRM. Select the button to navigate to the account record in the Veeva CRM app.
The user must have permission to view the account record. If the user does not have access, selecting the Veeva CRM button displays the home page.
An HCP connection is associated with their Veeva CRM account when one of the following occurs:
The user invites the HCP to connect via Approved Email
The HCP joins an Engage meeting
The user sends a web link to the HCP via Engage  Connect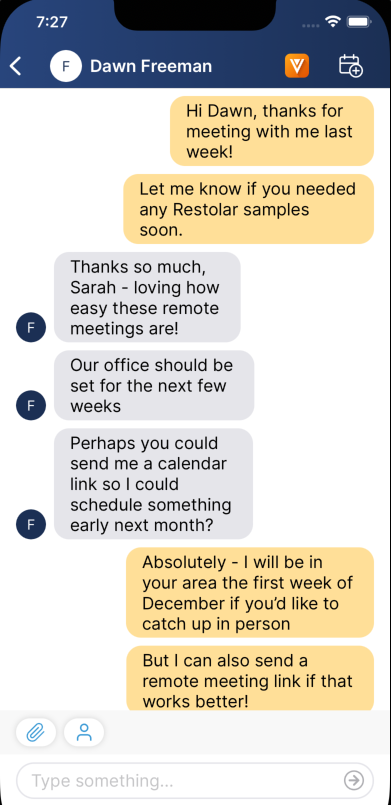 Sharing Contacts with HCPs
The Share Contact (

) button enables users to introduce an HCP to other contacts at their company within the same country. The contact is sent as a card within the message.

HCPs can select shared contact cards to display the contact's profile in Engage. From there, HCPs can communicate with the shared contact.
Only active contacts within the same company and country who have previously signed in to Engage Connect can be shared.
Approved Content
The Approved Content (

) button enables users to send approved content to HCPs from a list of content links defined for that user.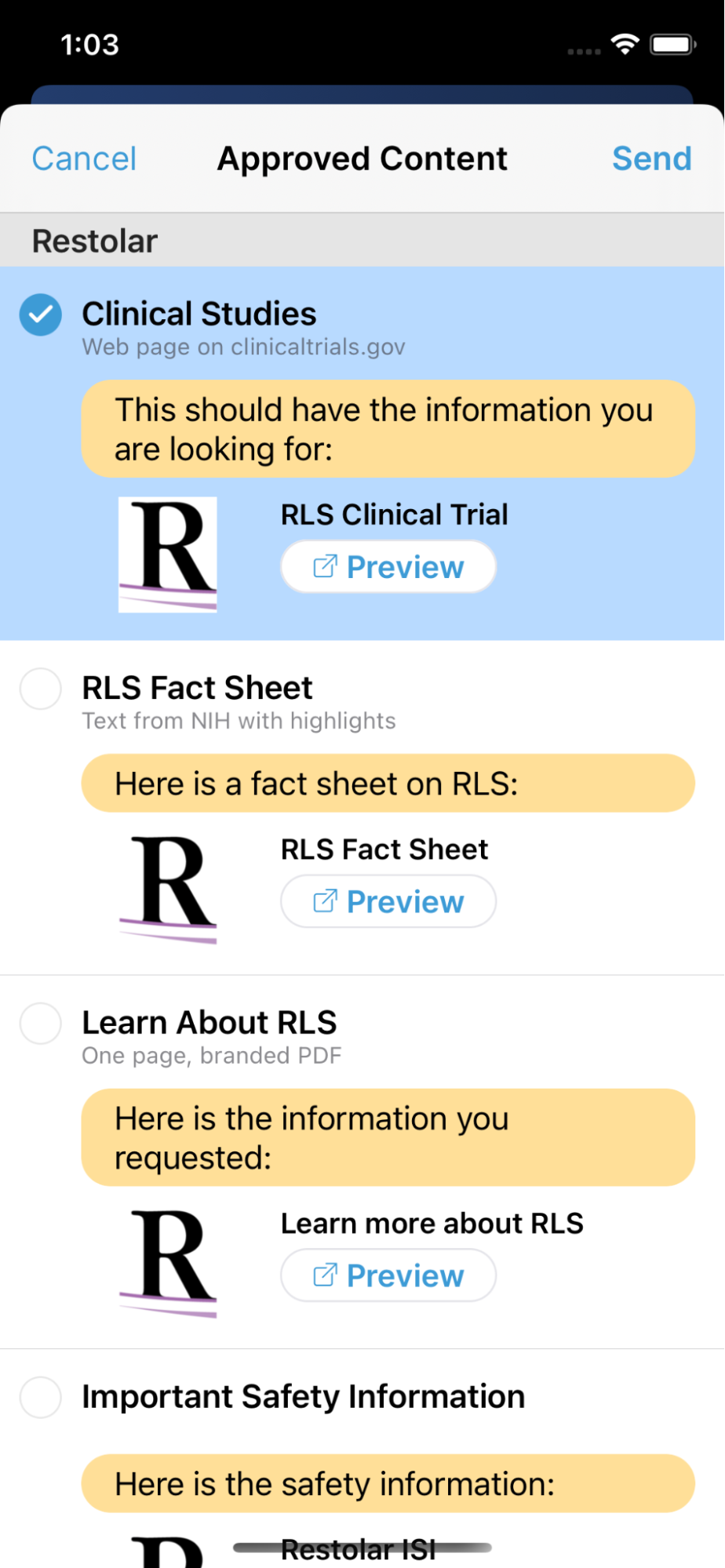 The content is grouped by brand. Users can select Preview to open the link in a browser.
You can only select one piece of content per message.
Content is sent as a link within the message window.