Using the Connections Tab
The Connections tab displays all of a user's connections, enabling users to chat with or request a meeting with a connected HCP.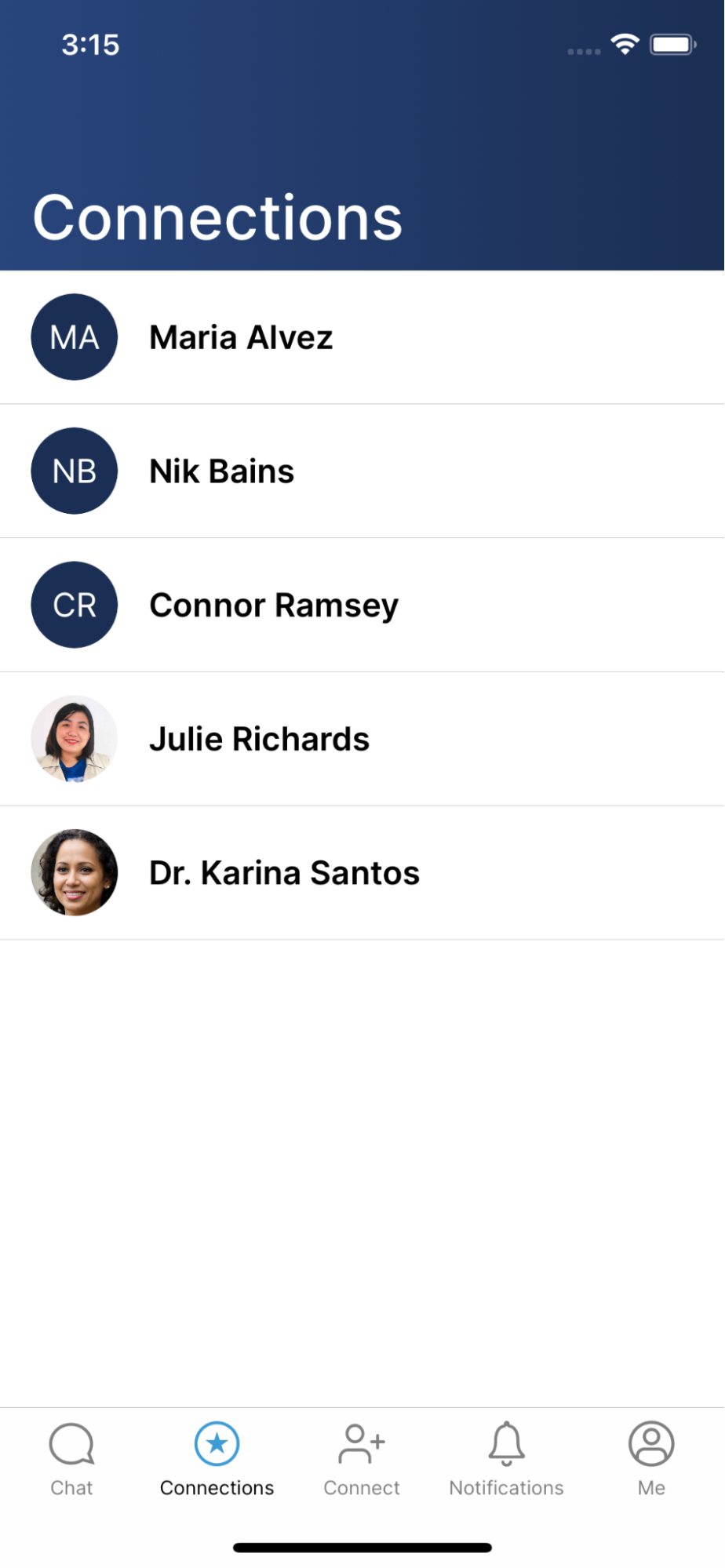 Select the connection to display the HCP's profile.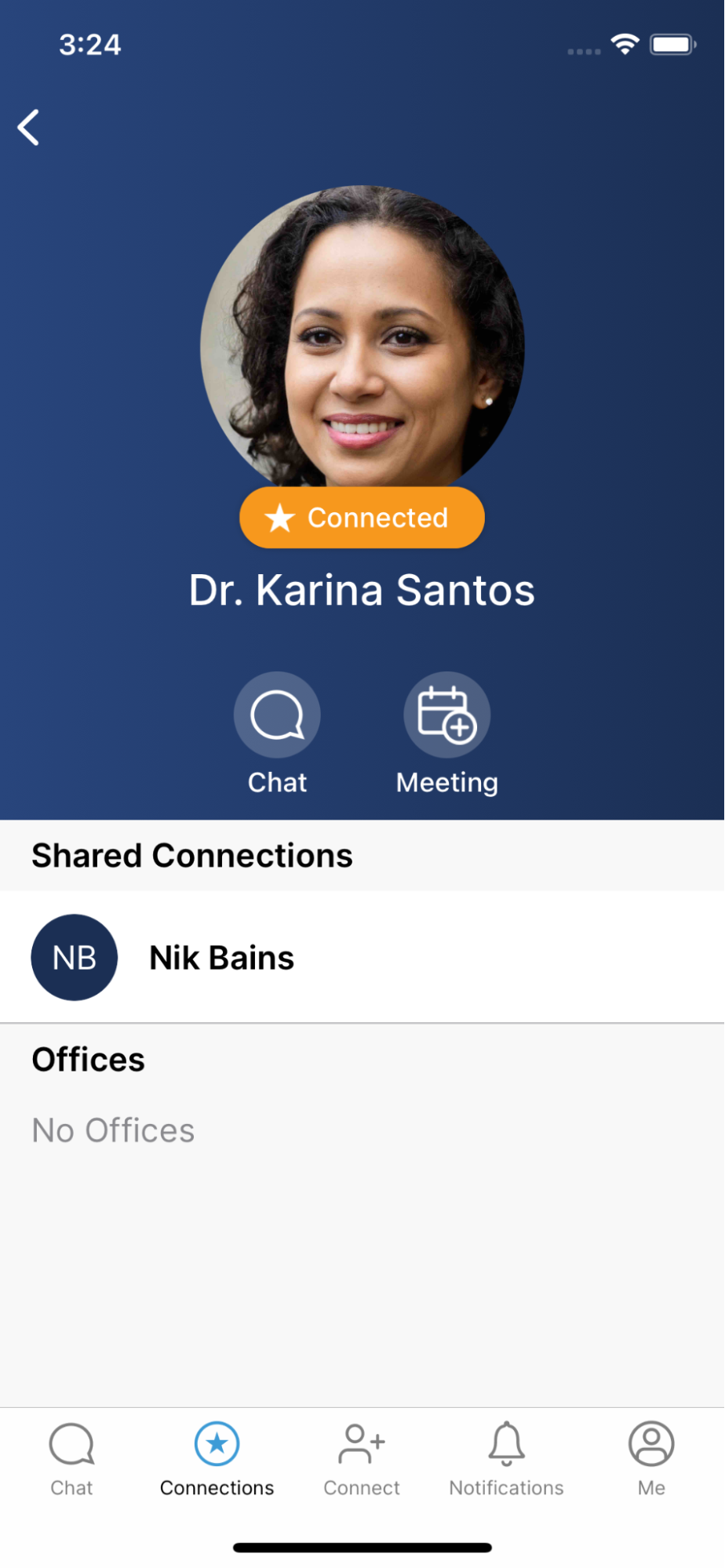 The profile displays mutual connections, as well as the option to open the chat conversation with the HCP, or to request a meeting with the HCP.
To disconnect from the connection, select the Connected button beneath the profile picture.