Using the More Actions Button
Browser (Classic)
iPad
iPhone
Windows Tablet
The More Actions button enables a user to initiate common account related actions in follow up to, or as part of a call. Actions display in the list depending on which modules are configured in a user's org. For example, users could create a new Medical Inquiry, Order, Inventory Monitoring, or Approved Email directly from the call report, capture the HCP's signature, save or submit the call, or launch a CLM presentation.
Ensure initial configuration is complete to use this functionality.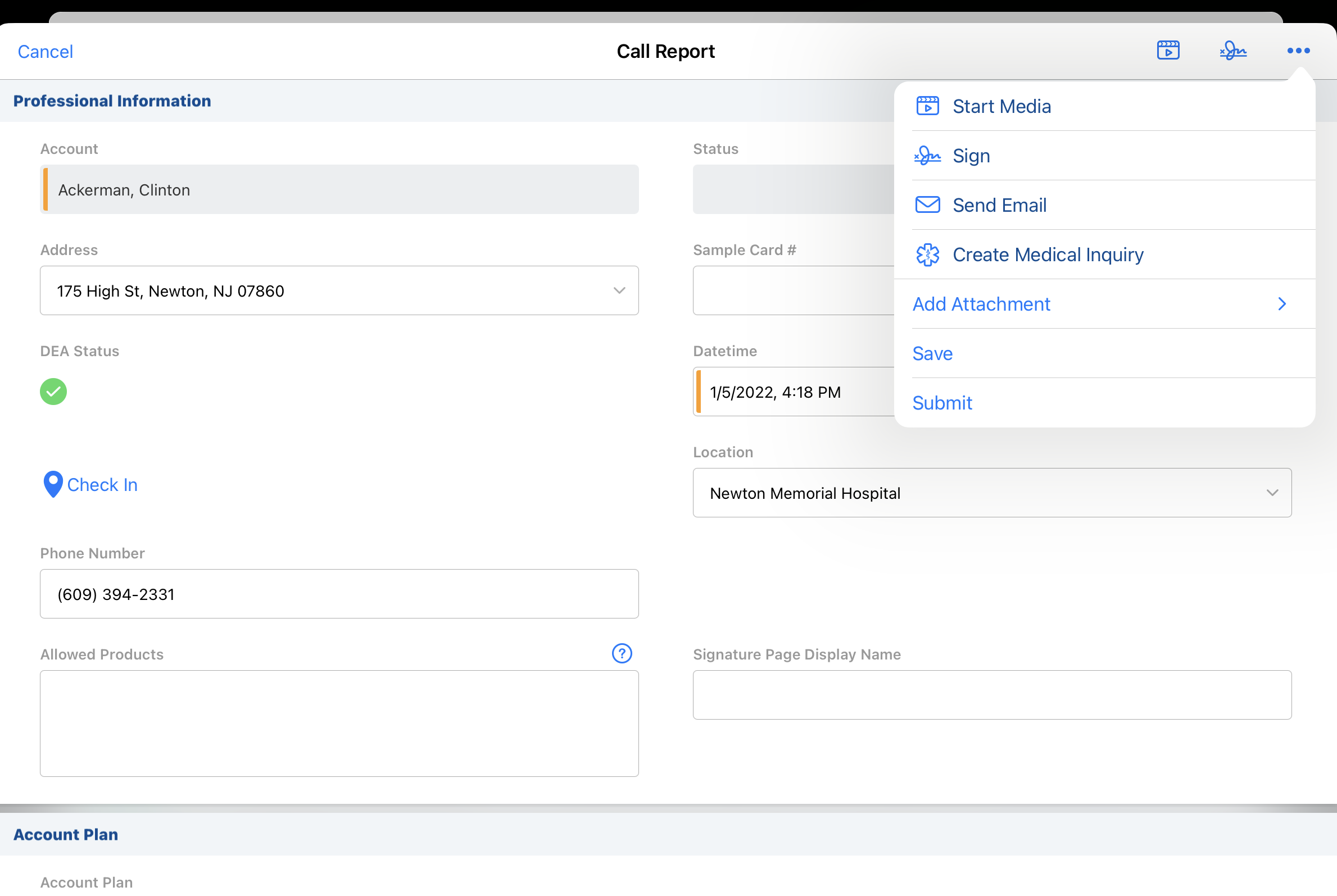 See Call Reporting Platforms for platform availability.
In order for an option to display in the More Actions picklist menu, the user must also have Create access for the underlying object as well as access to the object as a related list in the account page layout for the primary account of the call. See the configuration information for the underlying object (for example, Medical Inquiry, Order Management Overview, Inventory Monitoring, or Approved Email) for more information.