Sending an Address to Maps
To easily navigate to calls using their preferred navigation app, users can push an address from the Veeva CRM app to Google Maps, Apple Maps, or Waze by selecting Navigate from the More Actions menu. The call address is automatically populated in the user's navigation app.
For example, shortly after Sarah Jones meets with accounts at Newton Memorial Hospital, she needs to visit Dr. Stewart at his private practice. Sarah sends the address from Dr. Stewart's planned call to Google Maps, then follows the navigation instructions to reach her destination.
Ensure initial configuration is complete to use this functionality.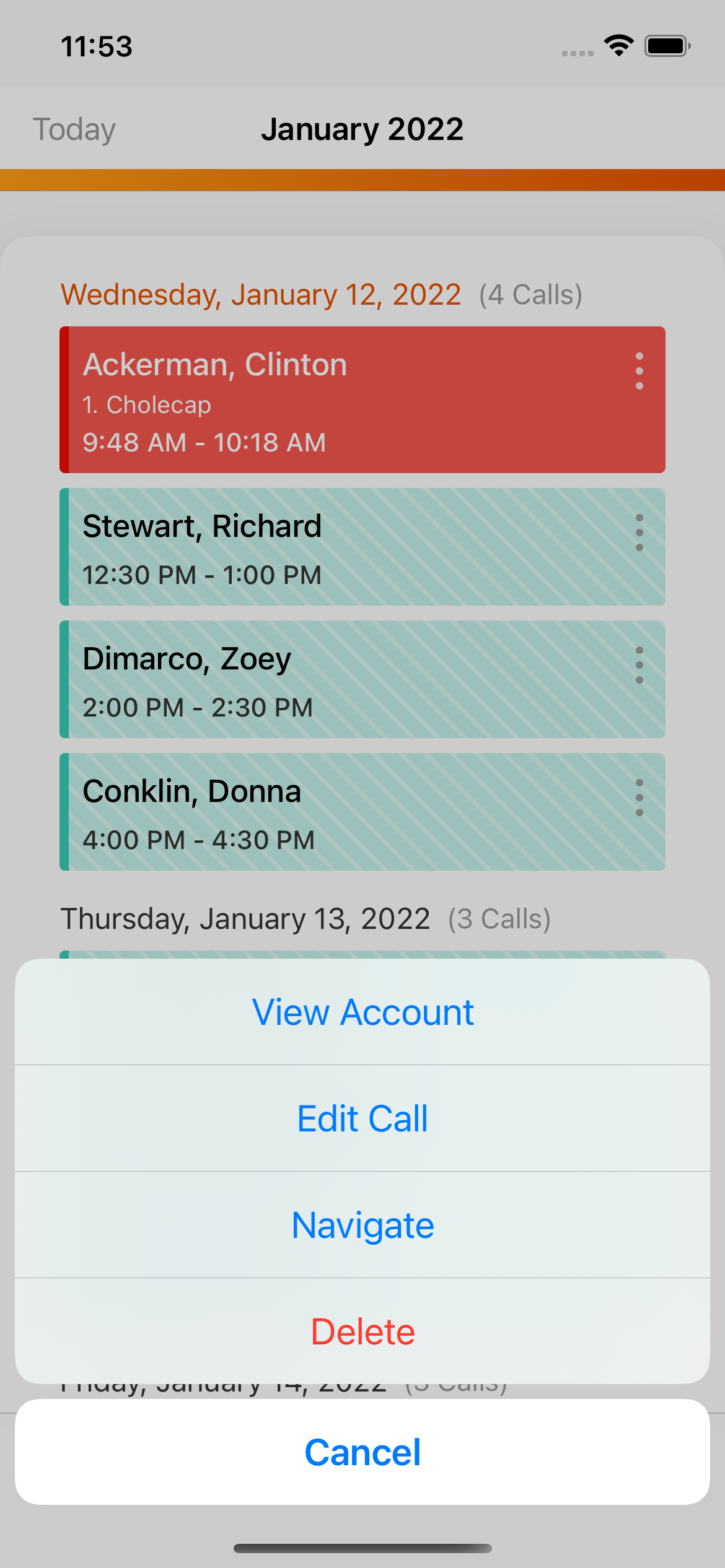 Related Topics