Previewing an Account During Creation
Browser (Classic)
iPad
Windows Tablet
To increase efficiency when creating accounts, users can preview all account information and enter field values, including optional fields, when creating an account using the Parent Account Wizard or the New Account Wizard.
For example, Sarah Jones meets a new practitioner, Dr. Beacher, after a call at Newton Memorial Hospital. To record Dr. Beacher's information, Sarah creates a new account record. Sarah first enters the required information for new accounts, then she continues to the newly created account record to enter optional information—for example, Dr. Beacher's credentials, specialty, preferred name, and the relevant account plan.
Configuring Account Preview
Ensure initial configuration is complete before enabling this functionality.
To use this feature, enable the ACCT_PREVIEW_DURING_CREATION_vod Veeva Setting with a value of 1.
If Data Change Request is enabled with Network in decoupled mode, also enable the ACCT_PREVIEW_DURING_CREATION_vod Network Setting with a value of 1.
Using Account Preview
In the New Account Wizard and Parent Account Wizard, the Save button on the Account Edit page is replaced with Continue. To enter account information:
Select the plus icon or New Account button.
Select the appropriate record type.
Enter the required information.
Select Continue.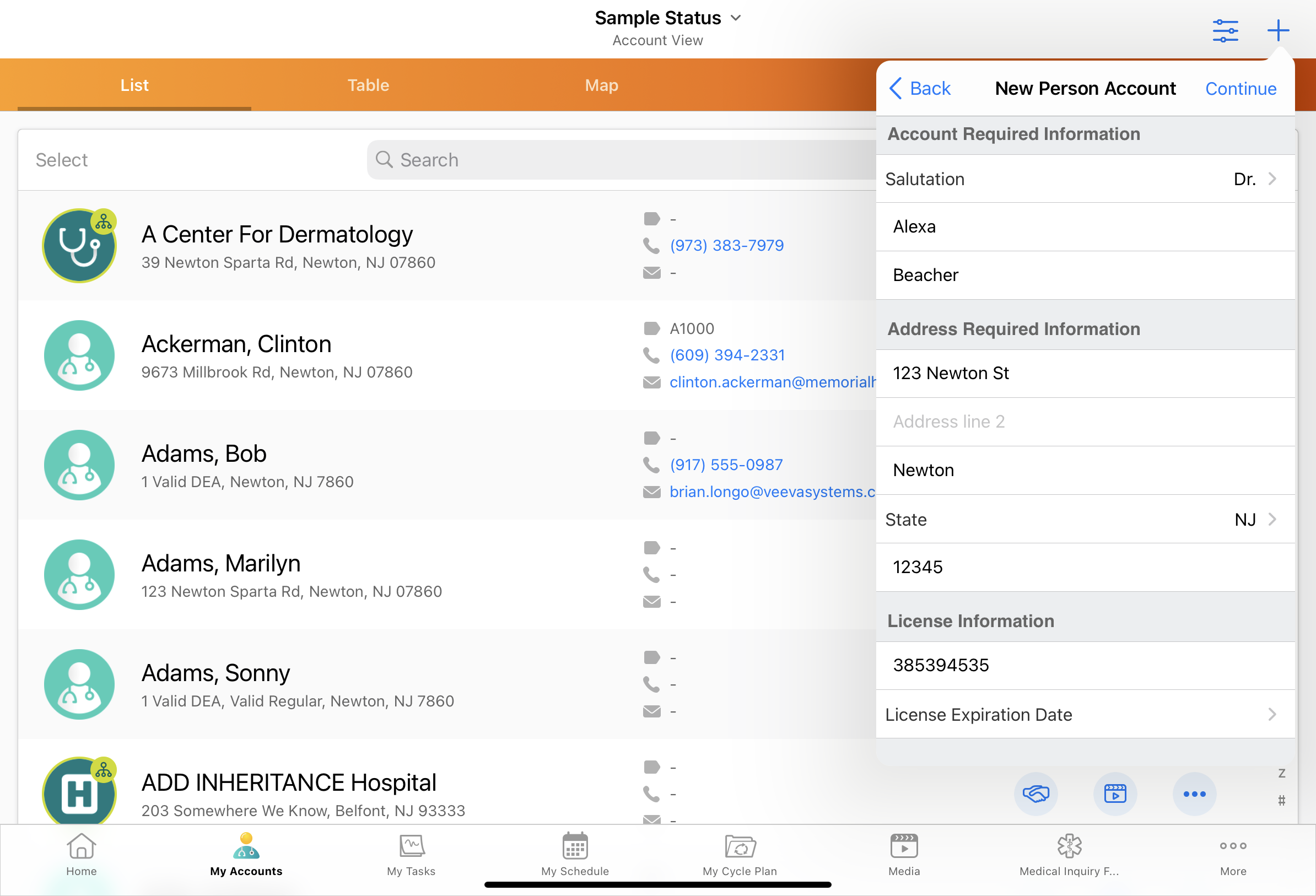 The full Account Information screen displays, where users can edit all non-required fields relevant to the account before saving the new account record.