Account Hierarchy in Account Wizards
Browser (Classic)
iPad
Windows Tablet
To increase data accuracy and efficiency, child account records can be automatically populated with parent account information when users create new accounts through the Parent Account Wizard or New Record Type Wizard, if the user has the appropriate permissions. If the appropriate permissions are not configured, the parent-child account relationship is not established, but the new account saves successfully.
For example, Verteo Biopharma admin Alice Adams wants all new accounts Sarah Jones creates to have an automatic parent-child relationship. Alice enables this feature, and when Sarah Jones creates accounts using the Parent Account or New Record Type Wizards, child accounts are created automatically.
Only the primary account association is created via the Parent Account Wizard or New Record Type Wizard. Additional account relationships can be established after successfully saving the new account.
Configuring Account Hierarchy in Account Wizards
Ensure initial configuration is complete before enabling this functionality.
To auto-populate child account fields with information from the parent account, select the ENABLE_PARENT_ACCOUNT_ADDRESS_COPY_vod Veeva Setting check box.
Using Account Hierarchy in Account Wizards
When users create a new account from the Parent Account or New Record Type Wizard and select a primary parent account, the following information is automatically populated:
The Controlling_Address_vod and Controlled_Address_vod fields are automatically set to create a parent/child relationship with the primary account
Address information is copied from the primary parent account
The Primary_Parent_vod field on the new child account populates with the selected parent or initiating account
The parent account displays as the primary account in the new child account's Member related list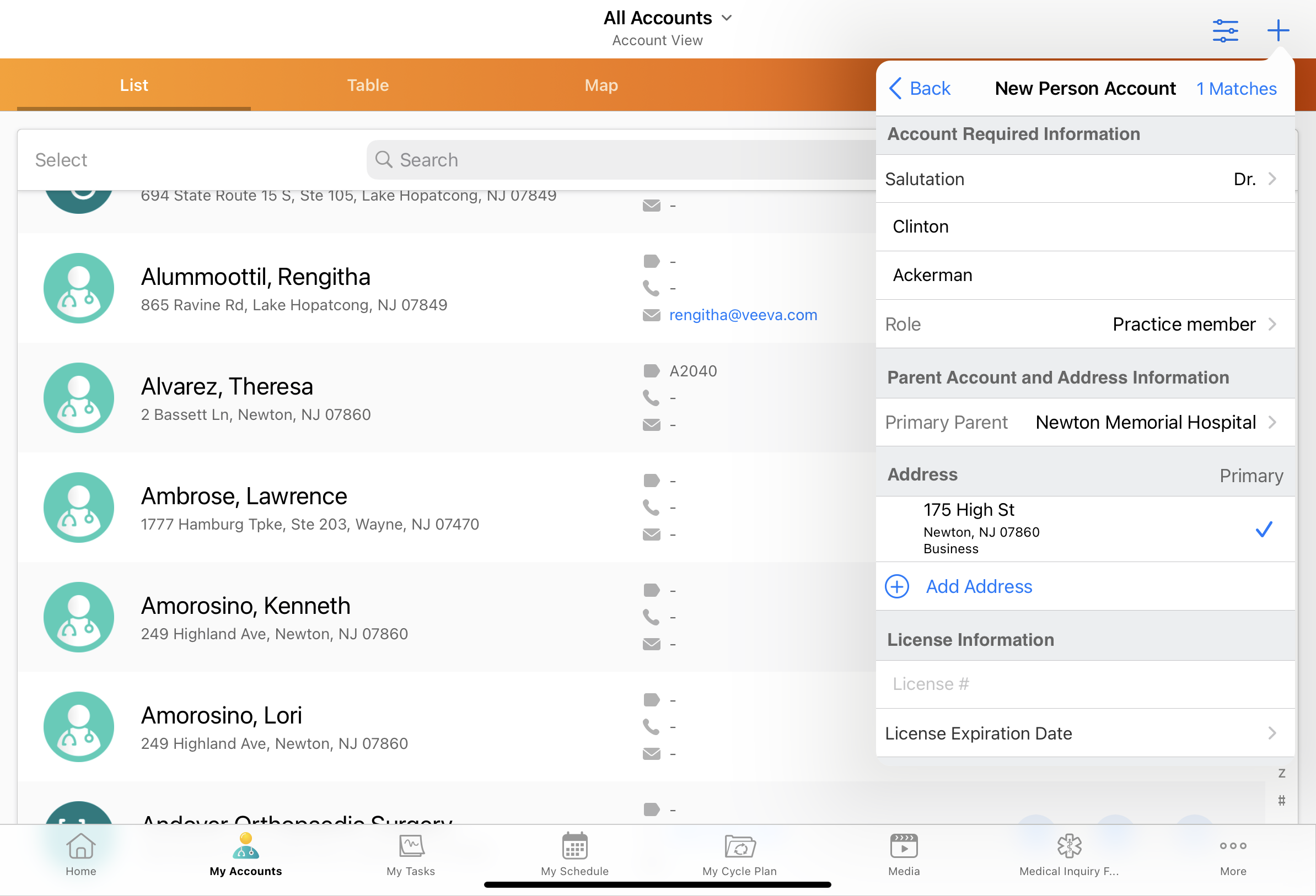 Disabling Account Hierarchy in Account Wizards
If the organization's business process does not currently use Account Hierarchy, or parent-child relationships should not be created automatically between accounts, select the check box for the DISABLE_HIERARCHY_AUTOCREATE_vod Veeva Setting. When this setting is enabled (check box is selected), a parent-child relationship and the corresponding child account record are not established between the accounts.