23R1.3 Functionality Guide
The Functionality Guide is intended for Sales Operations, Business Administrators, System Integrators, and others responsible for making decisions about what features are needed for end users to be successful and deciding which features work together with existing customer configuration.
Engage
The Share Contact (

) button enables CRM users to share contact cards of other CRM users at their company with HCP connections, allowing HCPs to connect to other CRM users. CRM users can share contact cards for other active CRM users who are in the same company and country, or who are in the same company and associated with at least one of the same brands of the sender and recipient. The contact is sent as a card within the chat message. The contacts do not need to have previously signed into Engage Connect.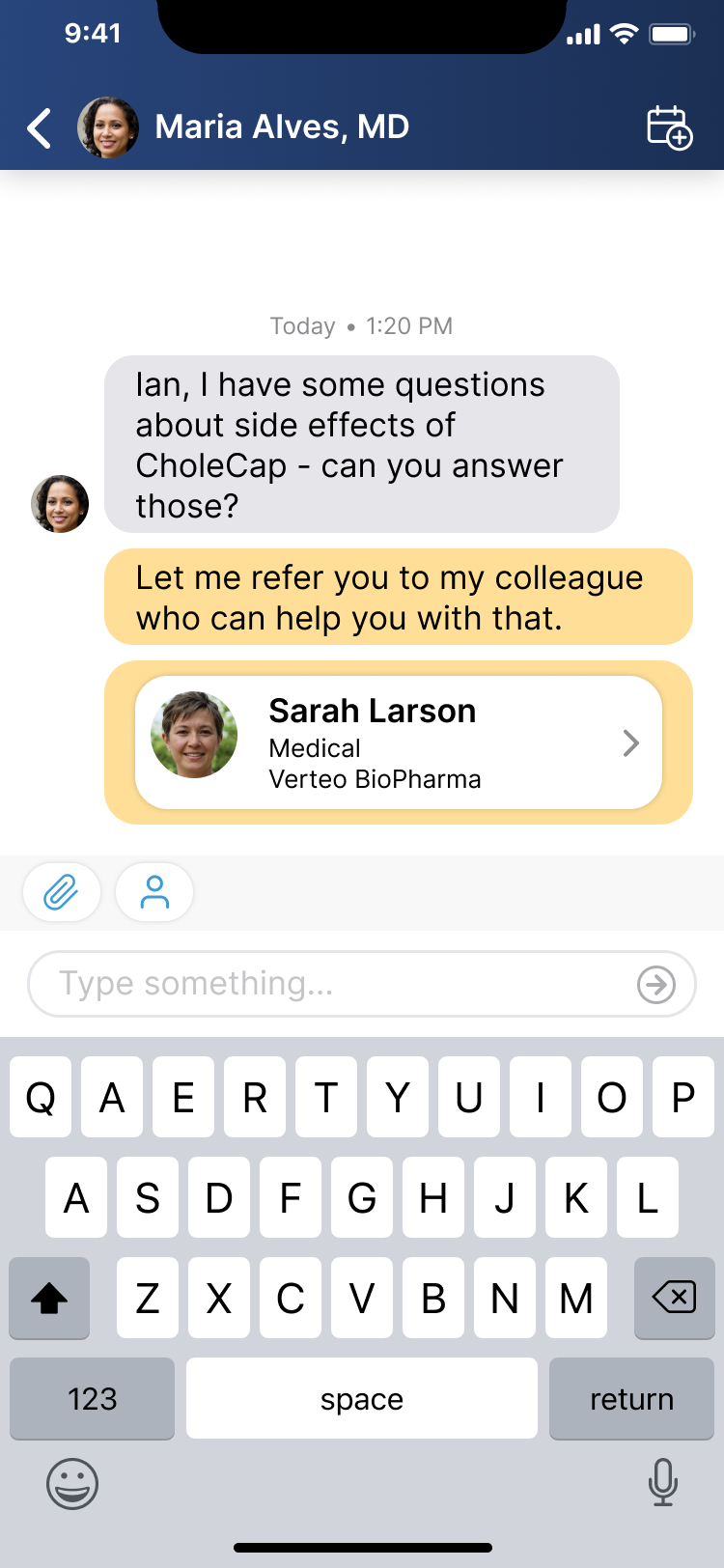 HCPs can select a shared contact card to view the contact's profile in Engage. From there, HCPs can communicate with the contact via the communication methods available for the CRM user, including chat, email, or phone.