Searching the Media Library
CLM users can easily locate a presentation by searching in their media library. Search results display sorted by relevance based on the search terms.
For example, Larry Lakes is an MSL with 1000 presentations in his media library. He wants to find a specific presentation named Cholecap Trials. Larry enters Cholecap Tri in the Search field and the presentation named Cholecap Trials is first in the search results.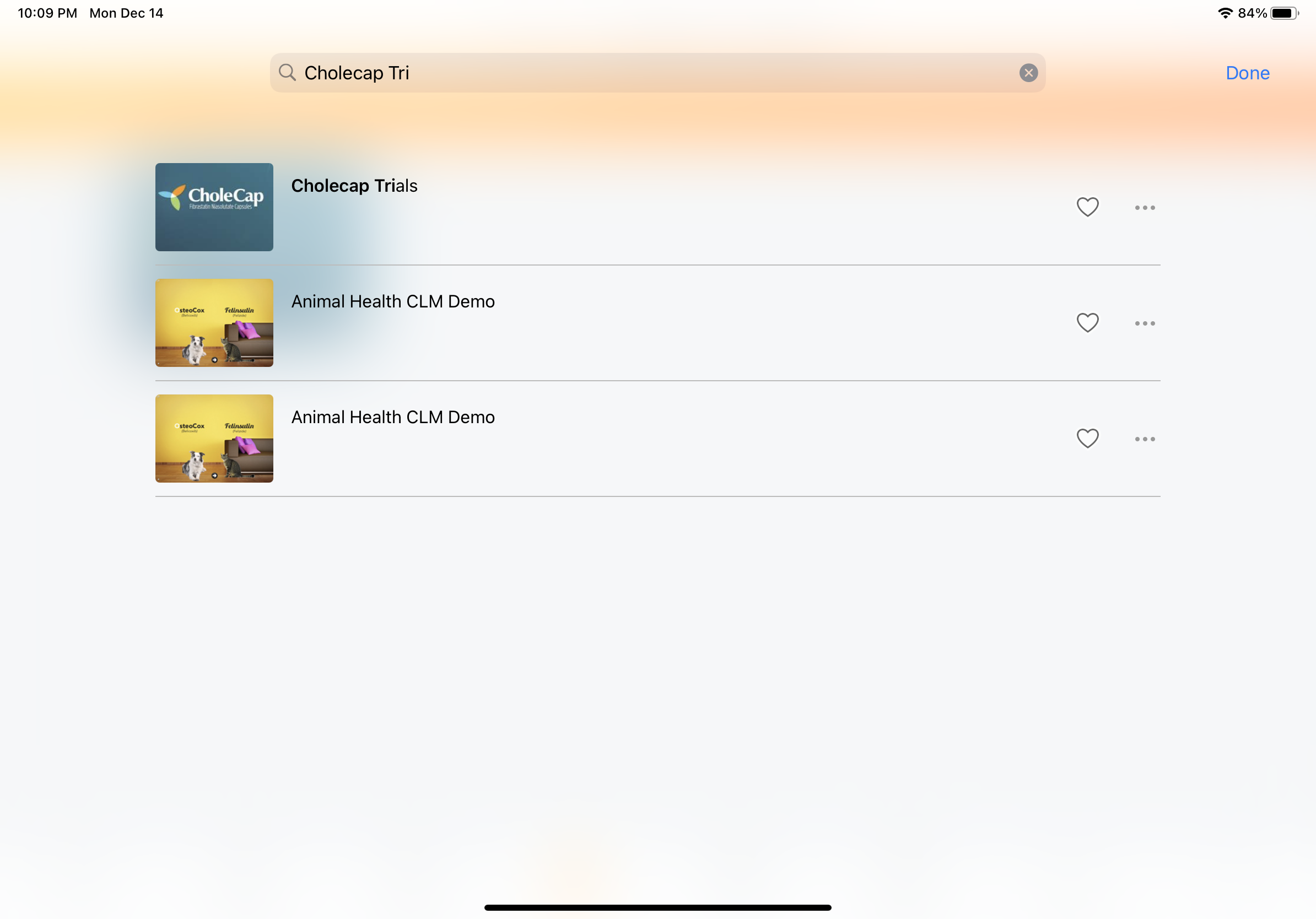 Ensure initial configuration is complete to use this functionality.
Considerations
The scope of CLM search includes HQ and custom presentations. Training Presentations are not included in the scope of the search.
If a user is in a directory or applies a label and performs a search, the results are not confined to presentations in that directory.
If the entire search term matches exactly to a CLM Presentation Product or any of the configured filters in the CLM_FILTER_FIELDS Veeva Message, then the search results are filtered by those matches. Results are sorted alphabetically by CLM Presentation name. See Filtering Using Presentation Attributes for more information on filters.
Otherwise, the search terms are searched against the CLM Presentation name, description and keyword fields. Results are sorted to display exact matches to the search terms first, then results containing all the search terms (AND), and finally results containing any of the search terms (OR). For example, searching for Cholecap efficiency displays the following presentations, in order:

Cholecap Efficiency
The Efficiency of Cholecap
Cholecap Trials
Product Efficiency

When viewing the online media library, users can search on presentations keywords and descriptions