Recording a Virtual Event
iPad
Browser (Classic, Lightning)
Event organizers can record virtual events for future training, marketing, or auditing purposes. Recordings are stored in Veeva Vault and are available after the meeting.
For example, Sarah Jones hosts a virtual event on the efficacy of Cholecap. She selects the Record to the Cloud button as the event begins. Part way through the event, she selects the Cloud button and pauses the recording for a break. Sarah selects Record again when the event continues. After the event is complete, both recordings are stored together in Vault.
Configuring Virtual Event Recordings
This feature requires a connection with Vault:
Grant integration users FLS edit permission to the following EM_Event_vod fields:

Vault_External_ID_vod
Vault_Binder_Path_vod

Enable the following Group Meeting Permissions for the appropriate meeting groups:

Cloud Recording
Recording Disclaimer – This permission is optional. When enabled, attendees are prompted to give their consent for recording the meeting. If they do not consent, they are removed from the meeting.

Navigate to the Engage Webinar Process Administration tab.
Select New in the Vault Login Credential Management section.

Enter the following credentials:

Vault Name
Vault URL
Username
Password

Select Save to validate the connection.

Activate the Event_Material_vod document type in Vault.
Recording a Virtual Event
Event organizers can begin recording by selecting the Record to the Cloud button in the More Actions menu.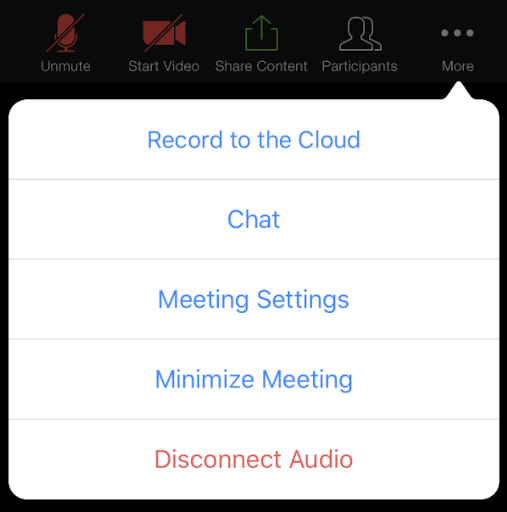 Organizers can pause or end the recording by selecting the Cloud button, then selecting the appropriate action. If a host stops or pauses a recording and then restarts, two recordings are saved.
After the host ends the event, all recordings made are uploaded to the configured Vault and are stored in a new Vault Binder. The created binder is named after the name and date of the event. The location of the created binder stamps in CRM on the Vault_Binder_Path_vod field on the EM_Event_vod record.