Mass Entry Mode for Online Orders
Mass Entry Mode displays a complete order form with all products available for the account to order. Products are not added to the Order until they are edited by the user.
For example, Sarah Jones visits a pharmacy and prepares to take an order from the pharmacist. She views all available products for this customer using the online form. She enters the appropriate quantity for each requested product. When she is finished, she submits the order.
Ensure initial configuration is complete to use this functionality.
Using Mass Entry Mode
To use Mass Entry Mode:
Select New Order from the Account Detail page.

Enter desired quantities for available products.

Select Submit.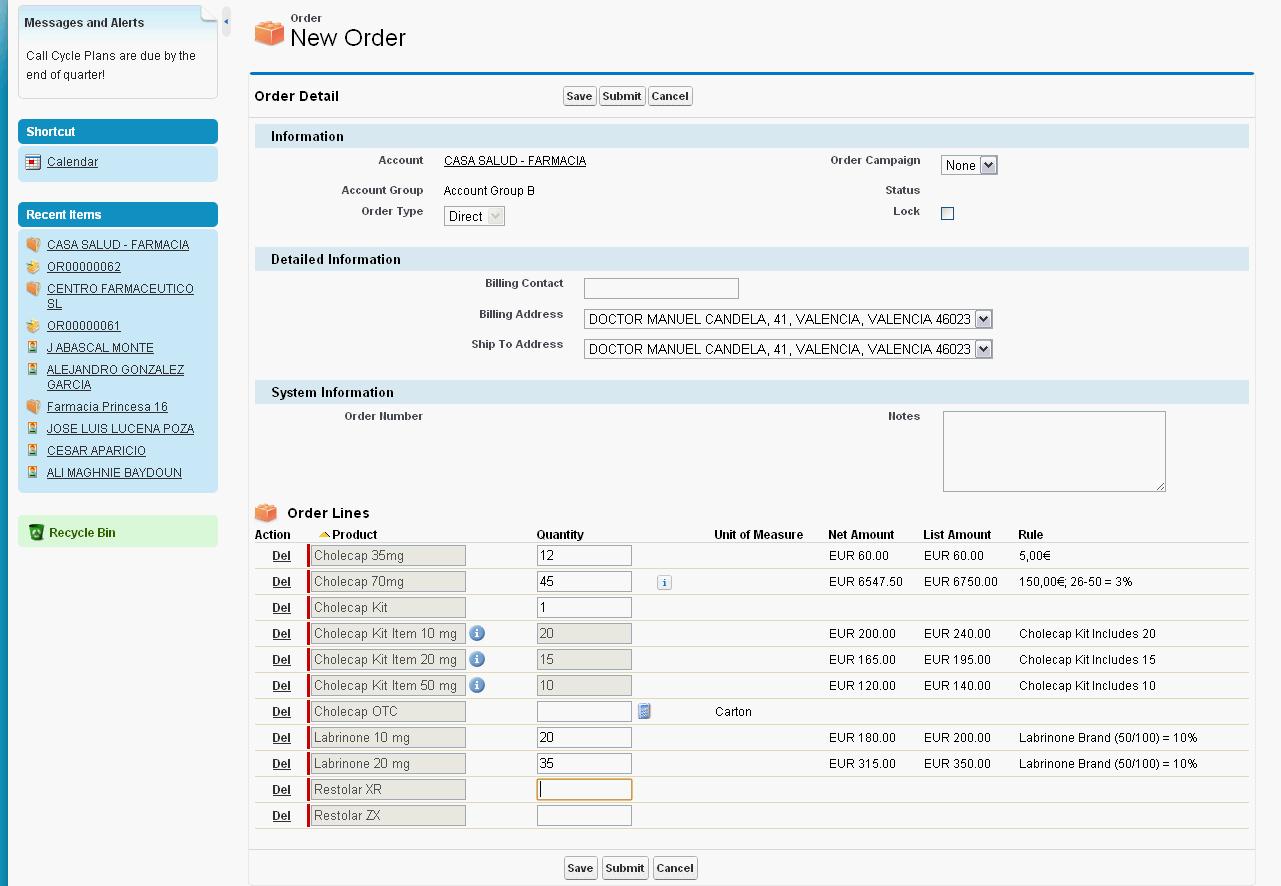 Related Topics