Creating Sample Transactions on Save
Browser (Classic)
CRM Desktop (Windows)
Windows Tablet
Creating sample transactions when a call report is saved enables organizations to maintain data integrity and compliance for expedited sample deliveries, especially when sample inventory and delivery is managed through integration with a fulfillment vendor. When users save a call report with samples or BRCs selected, sample transaction records are created and sample-related fields and sections are locked, whether or not a signature or sample card number has been captured.
For example, Sarah Jones adds a sample of Cholecap and a BRC of Narbrax to a call report for Dr. Ackerman, but does not immediately ask for his signature. She saves the call report, creating sample transaction records. She cannot edit the sample information because it was pushed via an integration to Verteo Biopharma's sample management vendor.
Configuring Sample Transactions on Save
Ensure initial configuration is complete before enabling this functionality.
Select the Enable Samples On Save Veeva Setting check box.
Using Samples Transactions on Save
When users save a call report with samples or BRCs added, the following sample-related fields and sections become read-only:
Account
Address
Samples
BRCs/sample requests
Call Date
Signature Date (if captured)
Sample Card (if populated)
Sample Send Card (if populated)
For promotional items, quantities and recipients are still editable after the call report is saved.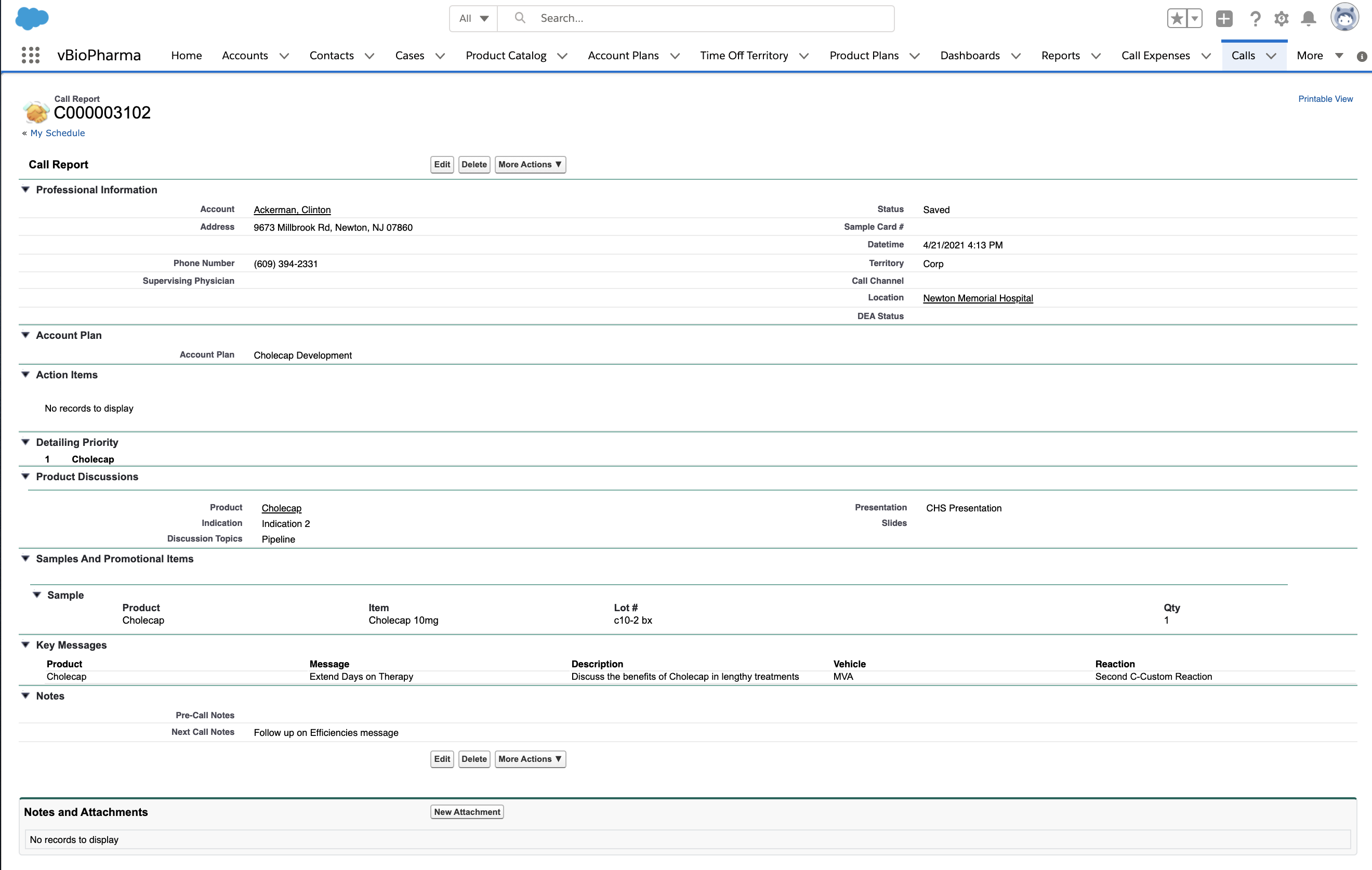 Related Topics