Call Objectives
Call Objectives are tasks that users must complete as part of a call. Call Objectives can only be completed on Calls recorded during a specific time frame, as determined by the From_Date_vod and To_Date_vod fields. To enforce this restriction, the Call Objective is only available to the user on the Call Report if the Call is dated within this time frame.
To enable the reporting of Call Objectives on the Call Report page, the Call Report page layout should include a one column section containing the field zvod_Call_Objective_vod. This marker field automatically displays the top page layout section of the layout associated with the record type of the Call Objective being added to the Call Report. Users also need Edit permission to the Call Objective object.
CRM for iPad includes a menu item, Call Objectives, to allow users to view and complete their Call Objectives.
Call Objectives are available on Call Report pages. They display on Call Reports in the following conditions:
The Completed flag on the objective is false
The objective is not associated with a different Call Report
The account on the objective is the primary account for the Call Report
The call date is between the objective's from and to dates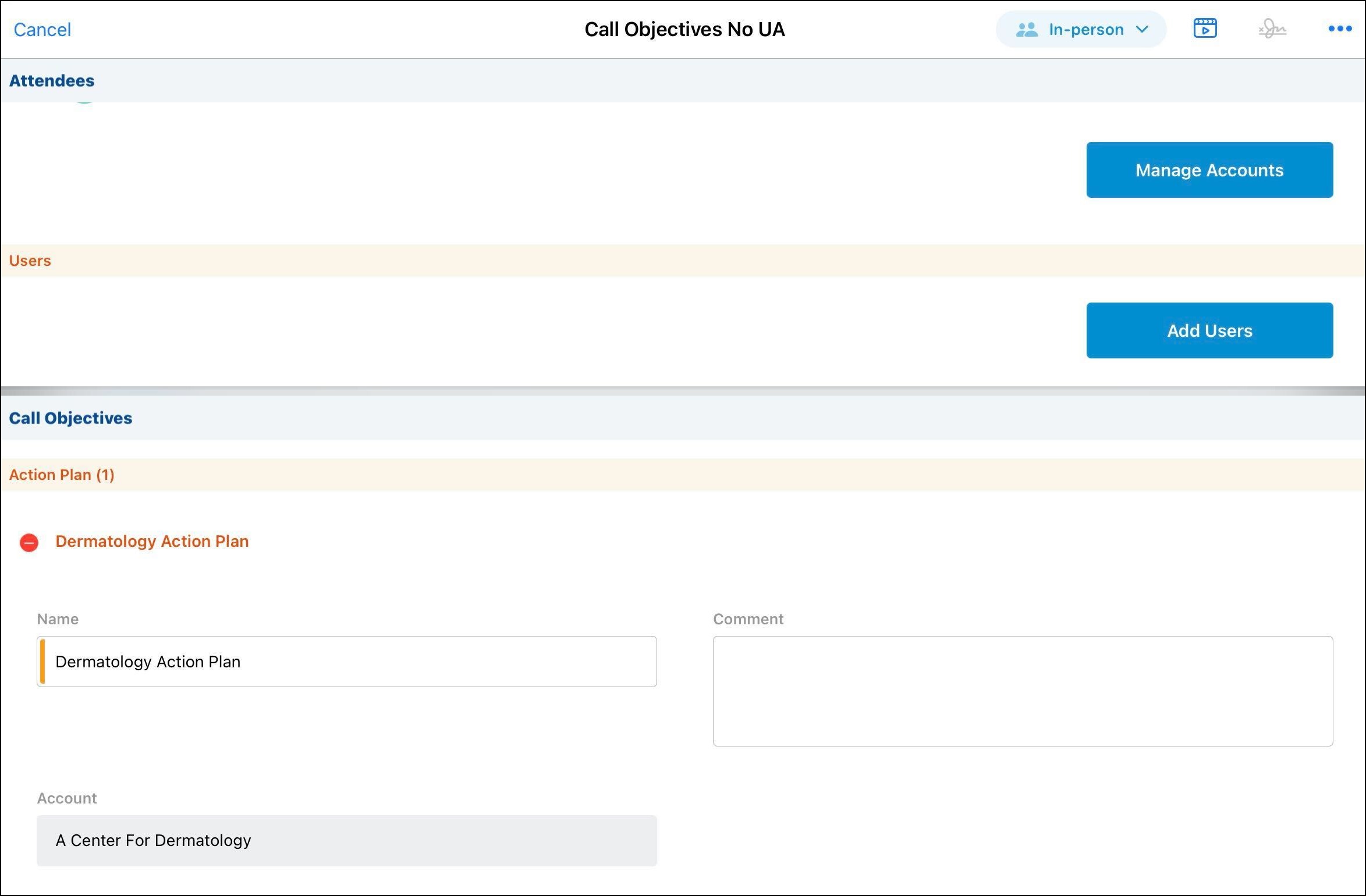 For information on data loading Call Objectives, see Data Loading in CRM.