Favorite Email Templates and Fragments
Browser (Classic)
Browser (Lightning)
iPad
iPhone
To quickly find templates and fragments used on a regular basis, users can now select the heart icon to favorite these items. This makes it easier and faster to select templates and fragments when composing emails.
For example, Sarah Jones has emailed several HCPs using a particular email template. She uses it so much, she decides to add it to her favorites by selecting the Heart icon for the template. After a meeting with Dr. Ackerman, Sarah needs to send information about the efficacy of Cholecap. From Dr. Ackermans account, she accesses the Send Email screen, selects the Only Show Favorites toggle, and selects the template she needs.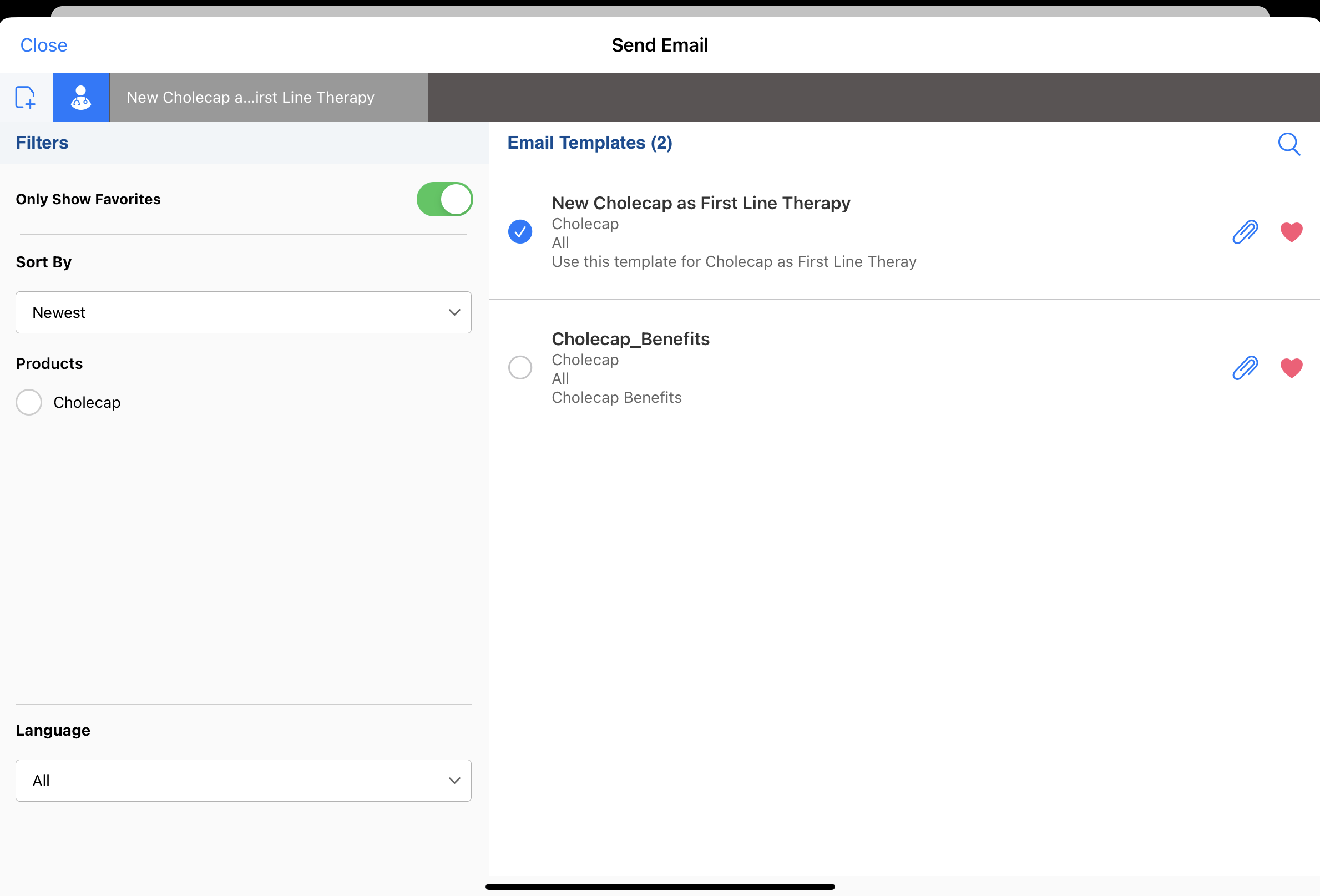 Configuring Favorite Email Templates and Fragments
To enable this feature:
Grant end users the following permissions:

Object
OLS
Record Types
Fields
FLS

Bookmark_vod

CRU

Approved_Email_Template_Favorites_vod
Approved_Email_Fragment_Favorites_vod

Access to both record types is required to enable Approved Email Favorites.

Filter_Criteria_vod
Mobile_ID_vod

Edit

Activate the Bookmark_vod VMOC to enable users to access favorites offline.
Using Favorite Email Templates and Fragments
To mark an approved email template or fragment as a favorite, access the Send Email screen and select the check box (Browser platform) or the heart icon (iPad platform) next to the template or fragment.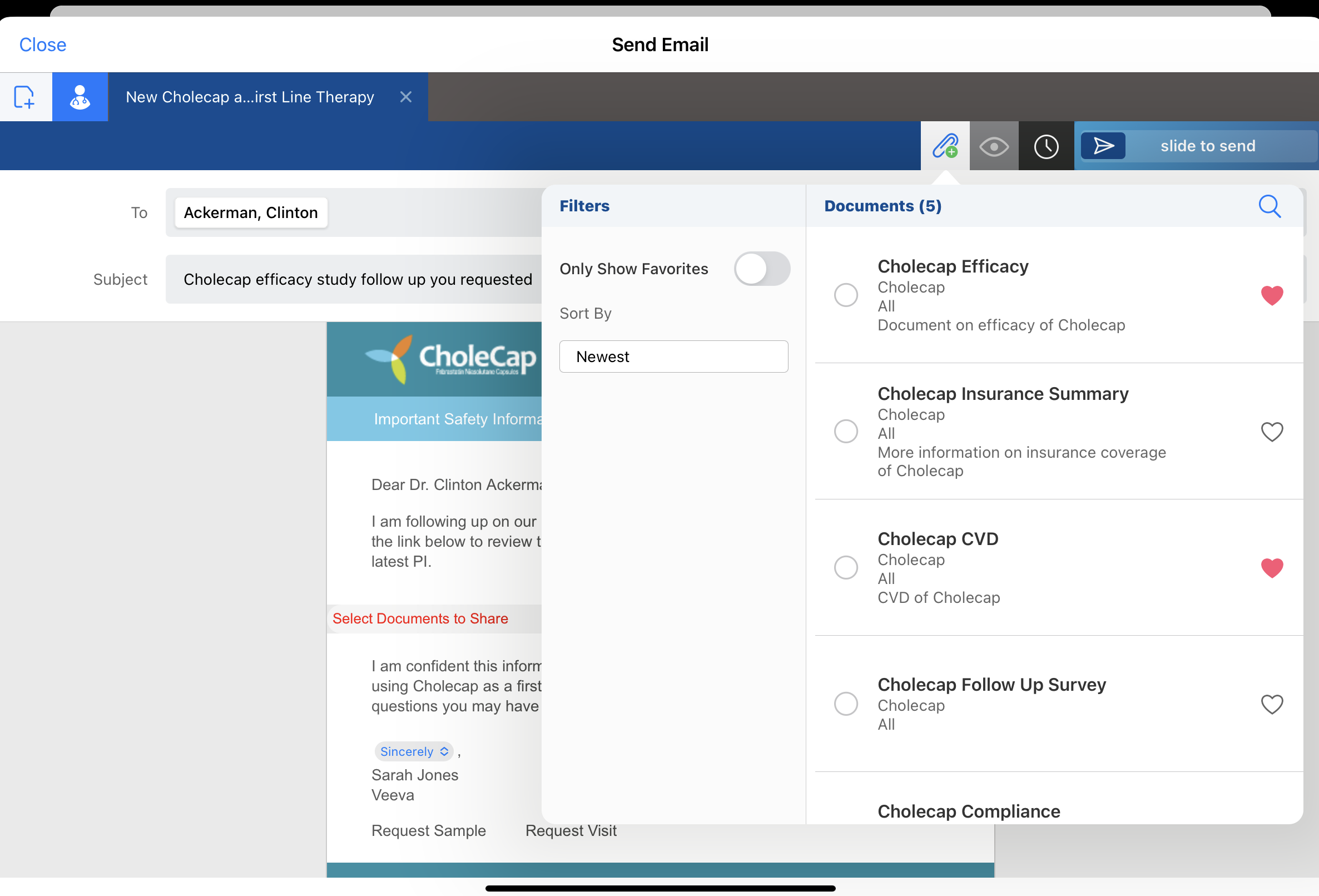 The ability to favorite templates and fragments is not supported in Approved Email for Events Management.
Templates and fragments are limited to one hundred favorite items each. If users try to favorite an item after reaching the limit, an error message displays.
Favorite email templates and fragments are not device-specific. When you favorite items on one device, they will display as favorites on other devices.
Filtering on Favorites
Users can select the Only Show Favorites filter when creating approved email content. This reduces the list to only the templates or fragments they have selected as favorites. The filter can be applied alongside other available filters to further refine the templates or fragments displayed.