Requiring User Type and Country
iPad
iPhone
Windows Tablet
To provide customers with improved data and insights, better benchmarking ability, and access to downstream innovations, Veeva CRM users are prompted for User Type and Country information when signing in if those values were not data loaded or specified by the org's admin.
For example, Sarah Jones logs into Veeva CRM, but her admin did not data load or set User Type or Country information for her org. A prompt displays immediately after she signs in for her to select the appropriate values.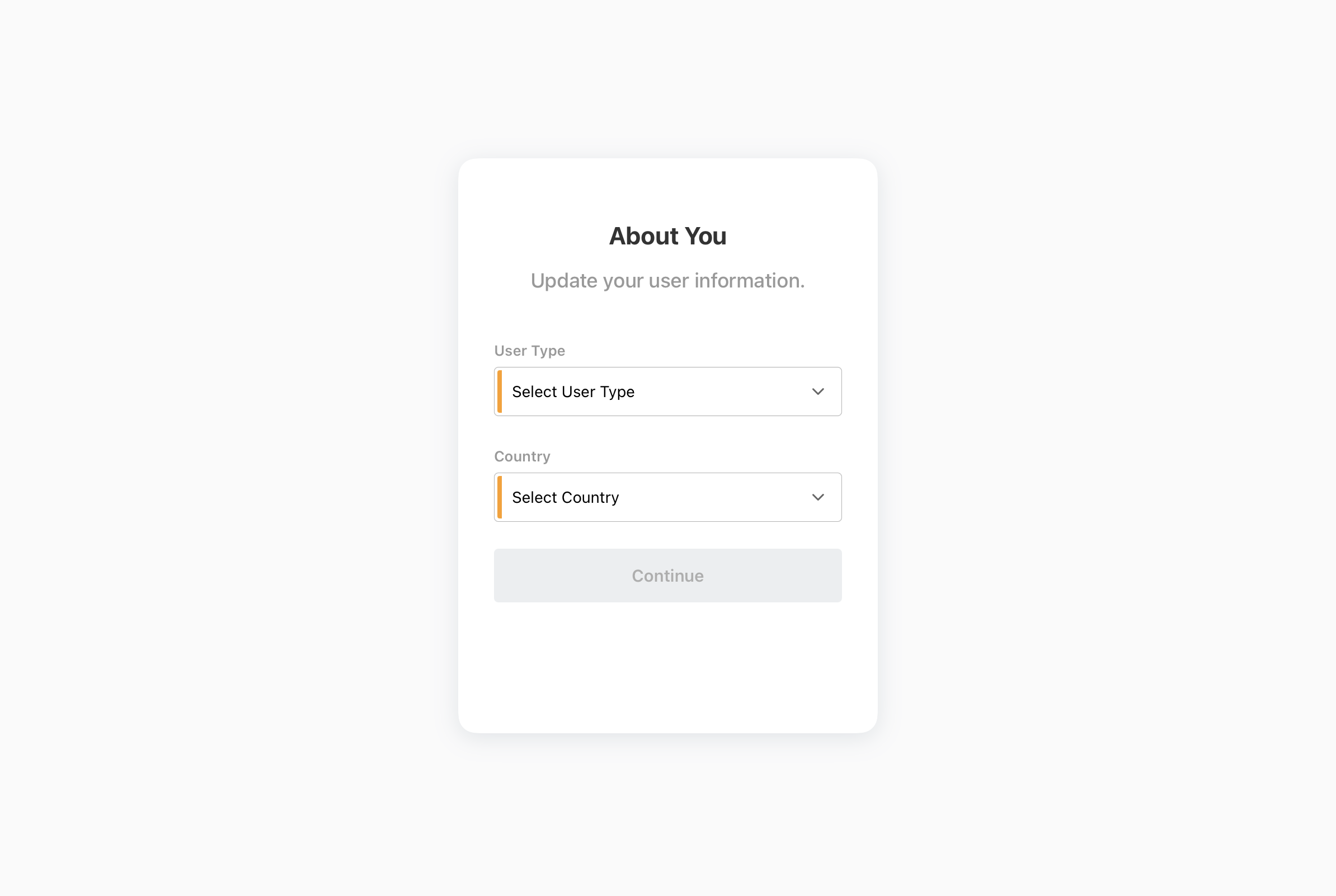 Edit FLS is enabled for users for both fields and should not be removed or users are not able to successfully respond to the prompt to set their own values.
Considerations
Admins should data load the User Type and Country values, and plan to maintain these values for new and existing users going forward
Standard metrics picklist values and field labels are hard-coded and cannot be removed, translated, added to, or otherwise modified. Making changes to the picklist values will result in sync errors for submitted calls that cannot be resolved.
There is no default value, and customer-configured default values are not supported
See Veeva CRM Standard Metrics for information about platforms and configuring the User Type and Country fields.
Using Required User Type and Country
It is expected that admins data load User Type and Country for their existing users and set the User Type and Country when creating new users.
When a user signs into Veeva CRM and a standard User Type and/or Country is not set, a prompt displays before displaying the Home screen. The prompt does not display again once these values are populated. If the user is signing in for the first time, the prompt displays after the initial sync.
The following values for User Types are available:
Sales
Medical
Key Account Management
Operations and Admin