Using Virtual Events as a Speaker
Speakers who receive an Approved Email with the meeting link can join a scheduled virtual event.
Speakers using Windows desktop devices can join the event either by downloading the Engage Speaker app, or by selecting a link at the bottom of the Join page to join the event via the Engage Web Client on any supported browser.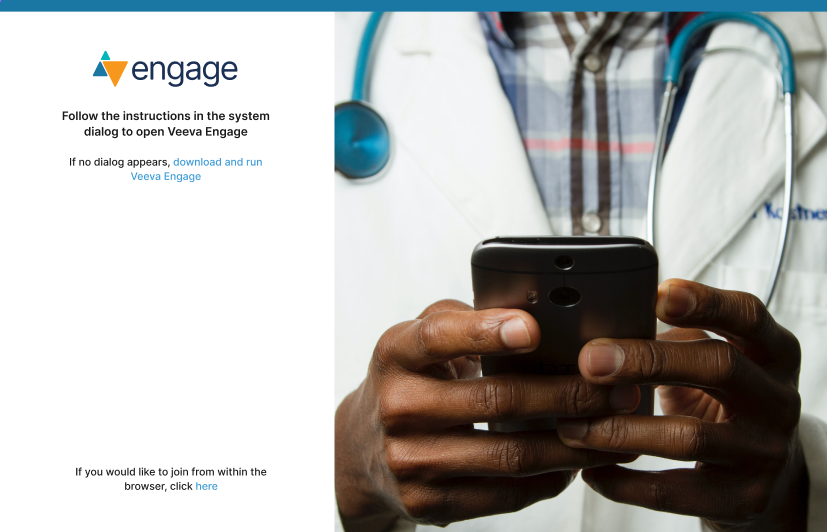 Speakers using Mac desktop devices automatically join the event via the Engage Web Client.
Screen Sharing as a Speaker
Speaker Screen Sharing is enabled by default on the Web Client and Windows app. It is available on the Web Client from the following browsers:
Chrome – Version 72 or later
Firefox – Version 66 or later
Edge – Version 17 or later
Once a speaker is admitted into the virtual event by the host or alternative host, the speaker can select Share Screen to start presenting their slide deck.
When sharing via the Web Client, speakers should start presentation mode on their slide deck first or share their entire desktop to ensure the speaker can advance the slides.