Medical Events
Users have the ability to create and edit events, manage attendees, and record calls from a medical event. The medical events list is accessible from the top level menu. Each event displays the event name, start date, end date, and event description. The user can create a call directly from the medical events list by tapping on the Record a Call button.
The user can filter medical events through type-ahead search or the alpha bar.
A new medical event can be created by tapping the new record button in the upper right corner of the Medical Events list.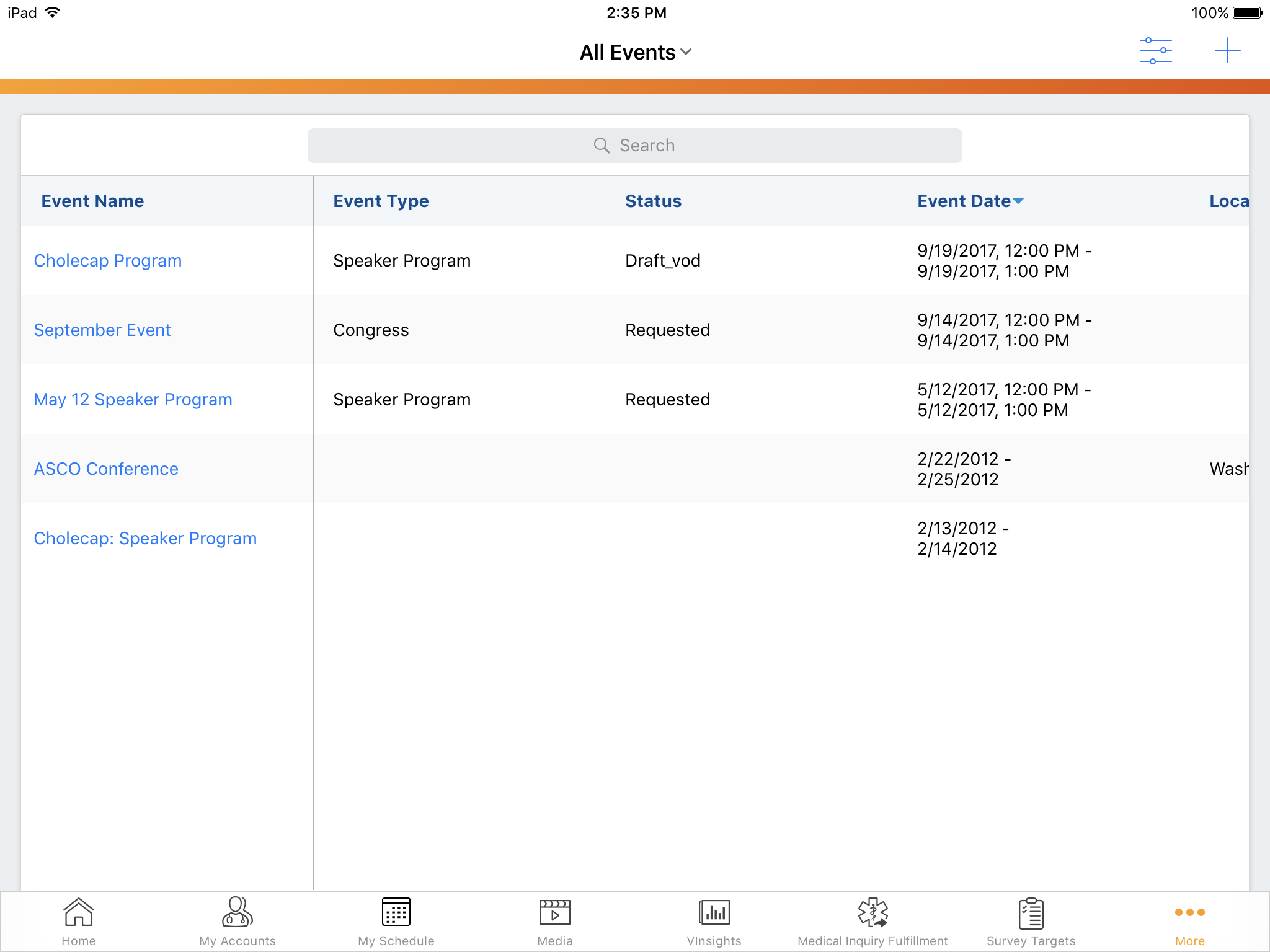 Windows
Medical Events are available on Windows. Users need to have an active VMOC for the Medical_Event_vod object and read permission to the object to view the menu item.
The following functionality is available:
Create and edit medical events
Invite individual attendees
Capture signatures for individual attendees
Record Event_vod type calls