Continuous Inventory Monitoring
To improve efficiency when capturing Inventory Monitoring records, this feature pre-populates Inventory Monitoring Lines with values from the last IM record so users do not have to re-enter the information that does not change visit to visit.
IM header values are not copied. If an Account does not have any previous IM records, no values populate in the new record. This feature works for both Single-entry and Mass-add modes.
When values are copied from the last IM record, users can view which values do not meet the Contract Target in View mode. This is color coded:
Target obtained = Green
Target missed = Red
No Target defined = Orange

Product is not defined in the Contract = White/Gray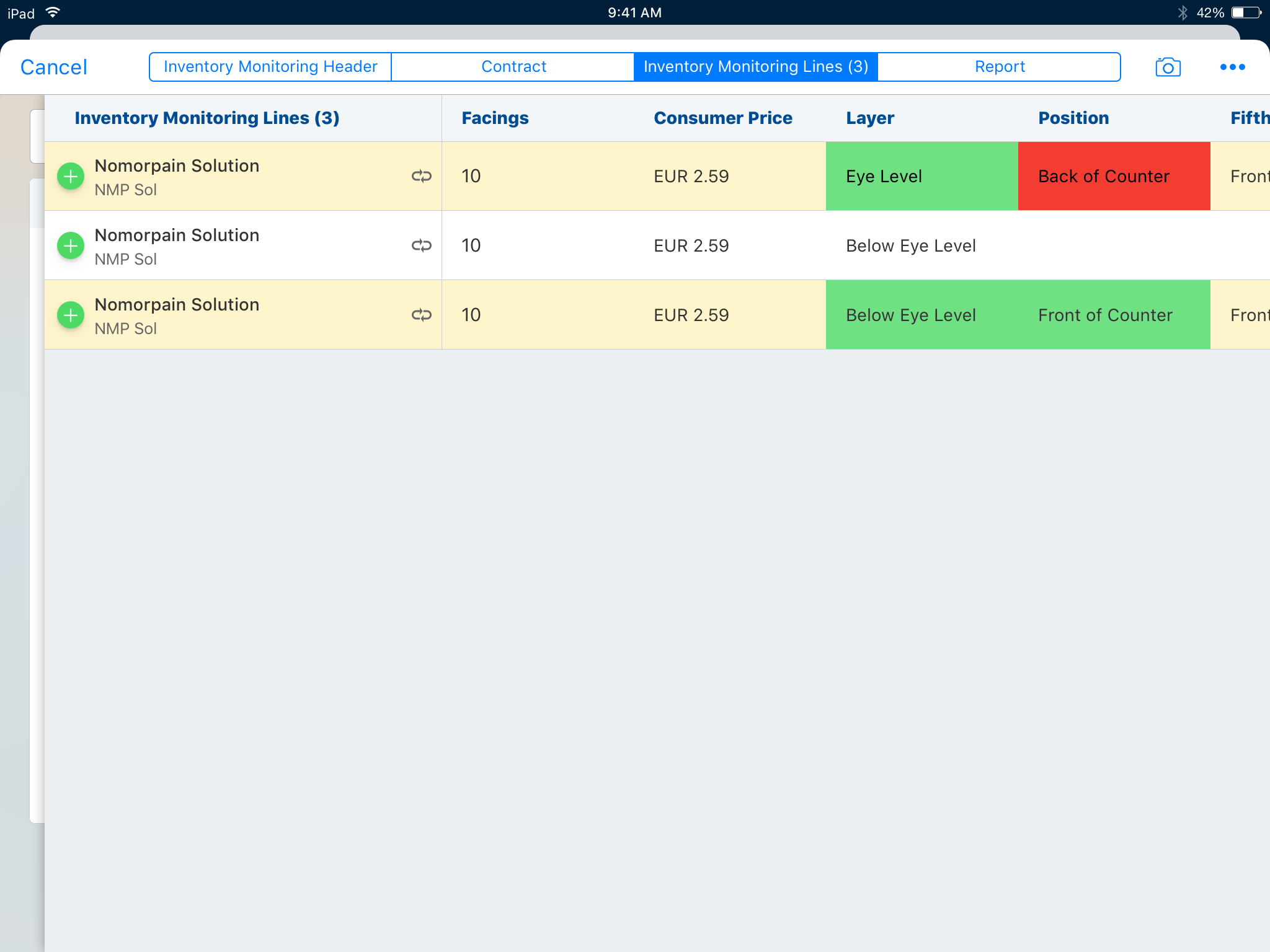 To enable continuous IM, set the IM_CONTINUOUS_MONITORING Veeva Setting with a value of 1. Users are able to edit or clear the copied values by tapping the Clear button, which also removes all IM lines. This button is available to users whether the Continuous Inventory Monitoring setting is enable or not and displays on IM pages.
When users edit the new Inventory Monitoring record and save it, the new record displays, not the original record.
If there are Contracts associated with the Account:
If the Contract changes, the IM lines also change
If the Contract is unbound, the products and values are copied even if not included in the Contract
If the Contract is bound, only the products and values from the Contract are copied