Saving a Call Report
Browser (Classic)
CRM Desktop (Mac,Windows)
iPad
iPhone
Windows Tablet
The call changes from a planned call to a saved call when the user records call details and then selects Save. When a call is saved, the information on the call is still editable.
However, once a sample or signature is added to a saved call, any call data associated with samples or signatures becomes read-only. This includes the date, time, location, attendees, signer, and business account.
For example, Sarah Jones meets with Dr. Ackerman. After Sarah completes the call, she begins to record the details of her meeting with Dr. Ackerman on the call report, but she does not have time to complete it. Sarah saves the call report so she can continue adding details at a later time.
Ensure initial configuration is complete to use this functionality.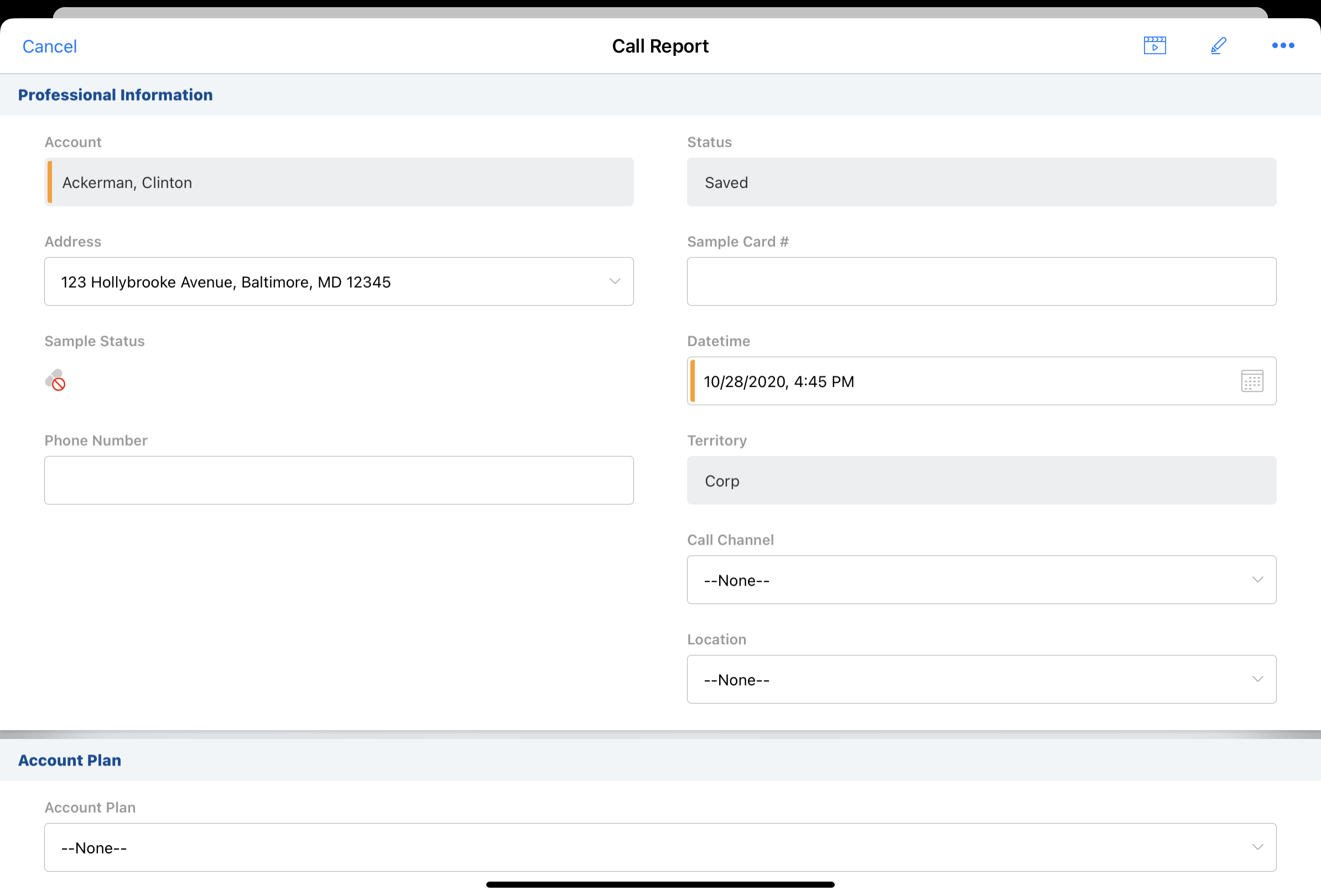 The call report is automatically saved in the background under certain conditions—for example, if a user schedules an Engage meeting, requests an HCP signature, launches CLM, or navigates between attendee details on a call with Unique Activities enabled. Any unsaved call report data may be lost if the Veeva CRM app is upgraded or closed when an unsaved call report is open.