Enhanced Account Creation
Users can view all account information, including optional fields, when creating an account using the Parent Account Wizard or the New Account Wizard. Required and non-required field values can be added before saving the account, allowing users to create accounts more efficiently.
Configuring Enhanced Account Creation
To enable this feature, enable the ACCT_Preview_During_Creation_vod Veeva Setting with a value of 1.
Using Enhanced Account Creation
The complete Account Information screen displays after the first screen, which is the Account Edit screen, in the New Account Wizard and Parent Account Wizard. The Save button on the Account Edit page is replaced with the Continue button. Selecting Continue leads to the full Account Information screen, where users can edit all non-required fields relevant to an account.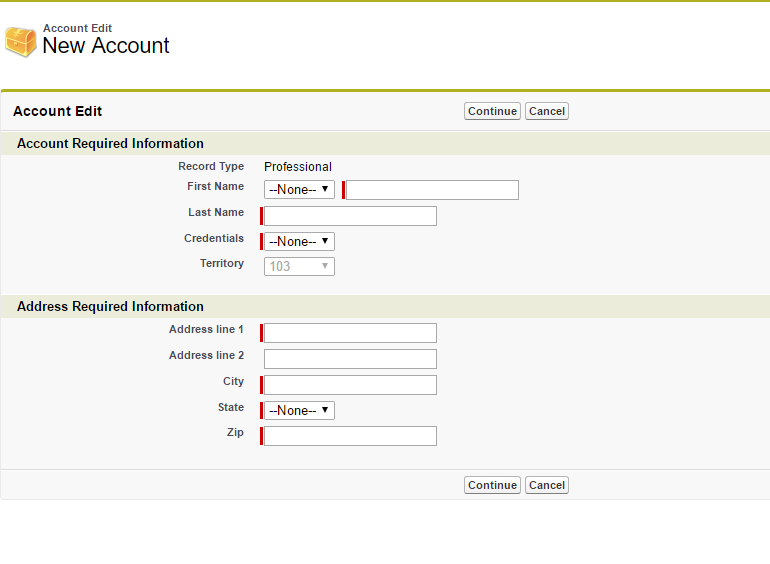 If a Data Change Request is enabled with Network in decoupled mode, enable the ACCT_Preview_During_Creation_vod Network Setting with a value of 1.